Window Doctor near Caterham – Double Glazing Doctor – Door Doctor
01883 759395
Window Doctor Services
Welcome to Caterham Window and Door Repairs, also known locally as the Caterham Window Doctor, your go-to source for all your window and door repair needs! Whether you have a cracked pane, a faulty lock, or simply want to upgrade your home with new uPVC windows, we've got you covered. Our team of experts specializes in double glazing repairs and is here to ensure that your windows not only look great but also provide the utmost security and energy efficiency. So sit back, relax, and let us take care of all your window woes!
A little bit about us
At the Caterham Window Doctor, we pride ourselves on being your trusted choice for all your window and door repair needs. With years of experience in the industry, our skilled installers have the knowledge and expertise to tackle any issue that may arise with your windows or doors.
We understand that broken or damaged windows can be a major inconvenience and compromise the security of your home. That's why we are committed to providing prompt and reliable service, ensuring that your repairs are carried out efficiently and effectively.
From double glazing repairs to uPVC specialists, our team is equipped to handle a wide range of repair services. Whether you need a misted double glazing unit replaced or want to enhance the functionality of your doors with new ancillary items like cat flaps or safety chains, we've got you covered.
What sets us apart from the competition is not only our technical expertise but also our dedication to customer satisfaction. We strive to provide personalized solutions tailored to meet your specific needs and budget.
So if you're in need of professional window and door repairs, look no further than the Caterham Window Doctor. Trust us with all your repair needs, because when it comes to keeping your home secure and stylish, we're here for you every step of the way!
Window and Door Repairs
Window and door repairs are essential for maintaining the functionality and aesthetics of your home. Over time, wear and tear can take a toll on these vital elements, causing them to become inefficient or even broken. But fear not! Our team at Caterham Window and Door Repairs is here to save the day!
We specialize in providing top-notch repair services for all types of windows and doors. Whether you have  aluminium or wooden frames that need some TLC or uPVC windows that require fixing, we've got you covered. Our experienced engineers are skilled in diagnosing problems and offering effective solutions to get your windows and doors back in tip-top shape.
One common issue we encounter is misted double glazing. This occurs when condensation builds up between the panes of glass, making it difficult to see through them clearly. Our experts can quickly resolve this problem by replacing the affected unit with a new one, restoring clarity to your view.
addition to window repairs, we also offer ancillary items installation services. Need a cat flap installed? We've got you covered! Want to upgrade your door knockers or letterboxes? We can help with that too! Safety chains are another popular choice among our customers who prioritize security.
At the Caterham Window Doctor, we pride ourselves on delivering impeccable service with a friendly smile. Don't let damaged windows or doors bring down the charm of your home – trust us to provide expert repairs that will leave you feeling satisfied and stress-free! Contact us today for all your window and door repair needs!
Double Glazing Repairs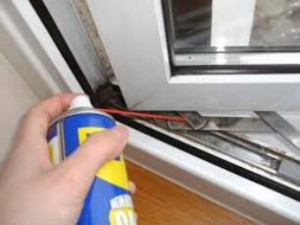 Double glazing is a popular choice for homeowners due to its many benefits. It provides better insulation, reduces noise pollution, and improves energy efficiency. However, over time, double glazed windows can develop issues that require repairs.
At the Caterham Window Doctor, we specialize in double glazing repairs. Our team of experts is trained to identify and fix any problems with your windows efficiently and effectively. Whether you have cracked glass or faulty seals, we can restore your double glazing to its former glory.
One common issue with double glazing is condensation between the panes of glass. This occurs when the sealant around the edges deteriorates, allowing moisture to seep in. Our experienced engineers can remove the affected pane and replace it with a new one, ensuring clear visibility once again.
Another problem that often arises is draughts caused by gaps in the window frames or worn-out rubber seals. We will carefully inspect your windows to pinpoint the source of the draught and make necessary adjustments or replacements as required.
If you notice any issues with your double glazing such as misted glass, leaks, or difficulty opening/closing windows, don't hesitate to contact us. We offer prompt and reliable services at competitive prices so that you can enjoy all the benefits of well-maintained double glazed windows for years to come!
uPVC Specialists
When it comes to uPVC windows and doors, you want a specialist who knows their stuff. At Caterham Window and Door Repairs, we pride ourselves on being experts in all things uPVC.
Our team of skilled engineers have years of experience working with uPVC materials, ensuring that we can handle any repair or replacement job with ease. Whether your uPVC window has become cracked or damaged, or your door is not functioning properly, our specialists are here to help.
We understand the unique properties of uPVC and know how to work with this material effectively. From repairing broken locks and hinges to replacing faulty seals and handles, we have the knowledge and skills necessary to restore your uPVC windows and doors to their original condition.
Not only do we offer expert repairs for uPVC products, but we also provide a range of other services. Our specialists can install cat flaps into your doors for convenient pet access, fit new door knockers for an updated look, or even install safety chains for added security.
No matter what issue you're facing with your uPVC windows or doors, trust the specialists at Caterham Window Doctor to get the job done right!
Misted Double Glazing Repair
If you have noticed condensation or a mist forming between the panes of your double glazing windows, don't worry – there's no need to replace the entire window! At the Caterham Window Doctor, we specialize in fixing misted double glazing.
Misted double glazing occurs when the seal between the glass panes fails, allowing moisture to enter and create that foggy appearance. Not only does it obstruct your view, but it also reduces the energy efficiency of your windows.
Our team of experts can quickly and efficiently repair this issue by replacing just the affected unit, saving you time and money compared to replacing the whole window. We use high-quality materials to ensure a long-lasting solution that will restore clarity to your view.
Don't let misted double glazing spoil the aesthetics or functionality of your windows. Contact the Caterham Window Doctor today for professional repairs that will bring back the clear vision you deserve!
Ancillary Items
In addition to our window and door repair services, the Caterham Window Doctor also offers a range of ancillary items that can enhance the safety and functionality of your home. Whether you have a furry friend who needs access to the outdoors or you're looking to upgrade the appearance of your front door, we've got you covered.
For pet owners, we offer professional cat flap installation services. Say goodbye to constantly opening and closing doors for your feline friend – with a cat flap, they can come and go as they please while still keeping your home secure. Our experienced engineers will ensure that the installation is done quickly and efficiently, leaving you with peace of mind knowing that your beloved pet has easy access to the great outdoors.
Looking to give your front door a makeover? We provide top-quality uPVC door panels. We have a comprehensive range of styles in all uPVC colours. We also supply and install new door knockers in various designs and finishes. Adding a stylish new knocker not only enhances the curb appeal of your home but also provides visitors with an elegant way to announce their arrival. Choose from classic styles or opt for something more modern – whatever suits your personal taste and complements the overall aesthetic of your home.
If you're tired of dealing with old, worn-out letterboxes that no longer function properly or simply don't match the style of your property anymore, we can help. Our team can install brand new letterboxes in different sizes, colors, and materials to suit any preference or architectural style. With our wide selection available, finding one that perfectly matches both form and function is made easy.
To further improve security measures around your doors, consider installing safety chains. These simple yet effective devices provide an additional layer of protection by allowing you to partially open the door while still preventing unwanted intrusions. Our skilled engineers will expertly fit these safety chains onto any type of door so that you can feel safer within your own home.
At Caterham Window Doctor, we take pride in offering comprehensive solutions for all aspects related to windows and doors. From repairs and replacements to a range of ancillary items.
We cover the CR3 postcode. If you wish to speak to us you can either call on 01883 759395 or fill out the enquiry form opposite
We also cover Oxted
Caterham Window and Door Repairs
Paddock Barn Farm
Godstone Road
Caterham
CR3 6SF
TEL: 01883 759395
Opening Hours
Mon 08:00 – 18:00
Tuesday 08:00 – 18:00
Wednesday 08:00 – 18:00
Thursday 08:00 – 18:00
Friday 08:00 – 18:00
Saturday 09:00 – 15:00
Sunday – Closed