Window Doctor near Northampton – Double Glazing Doctor
01604 269325
Are you looking for help with your windows and doors? Northampton Repair my Windows and Doors is here to assist! Our team of local window experts will identify the problem and provide the solution. Whether you are in need of replacement glazing, repair work, fixing misted double glazing or composite door repairs, we have got you covered.
No matter what your window and door needs are, Northampton Repair my Windows and Doors has you covered! Get ready for a more invigorating environment in your home and enhance its energy efficiency. Eliminate those drafts and sticking doors – take action today to give your property a much-needed facelift. Lean back and rely on the professionals to revive your dwelling.
A Little About Northampton Repair my Windows and Doors
Welcome to Northampton Repair my Windows and Doors – widely known as the Northampton Window Doctor. We are the top window services provider near Northampton and its surrounding areas! For years, we have been delivering exceptional solutions for all your window and door requirements. Our extensive knowledge sets us apart in the field.
At Northampton Repair my Windows and Doors, we strive to restore the attractiveness and function of your windows and doors. We understand how broken or faulty windows can be unattractive and pose a risk to the security and energy efficiency of your home.
Our specialists are well equipped to handle any issues you may have. From repairing glass panes to dealing with faulty locks and hinges, we possess the proficiency and experience needed for great outcomes. We only use top of the range materials and cutting-edge techniques in our work, guaranteeing that it will surpass your expectations.
Customer satisfaction is our highest priority at our repair company. We take pride in providing open communication to ensure that you are kept informed of any necessary repairs prior to commencing work. Our team will provide support and answer any questions throughout the process.
Put your trust in Northampton Repair my Windows and Doors for your window and door repair needs. Contact us now and get a free quote!
Services Offered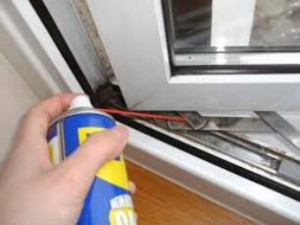 At Northampton Repair my Windows and Doors, our team of experts are the perfect solution for any window or door repair needs. From cracked windowpanes to malfunctioning doors and blocked double glazed units, we can help with it all.
We are leaders in window glass replacement and repair. Whether your windows or doors have suffered damage or cracking, the highly-skilled team at our disposal can find the solution that suits you best. Additionally, we offer a wide range of glass alternatives to fit your requirements and budget.
Our engineers are well-versed in window repairs, from malfunctioning locks to damaged hinges. We understand the importance of having secure and operational windows for the comfort and safety of your home.
Are you having difficulty with your doors? Our experienced team will ensure they are back in full working order – no more struggling with jammed locks or loose handles. Rely on us to guarantee your doors open and close securely and effortlessly.
If you notice condensation between your double-glazed windows or doors then it is likely that the seal has failed. We have experienced personnel who can replace the units so you keep their insulating properties. Our skills don't just stop there, we also provide misted double glazing repair services.
Our skill and expertise in composite door repairs are second to none. Composite doors are renowned for their toughness and durability, though will require expert attention upon becoming broken or decommissioned. With our experienced team on the job, your composite door can quickly be refurbished to look its best and operate perfectly, supplying you with great security and peace of mind. Contact us today for all your window and door repair requirements!
Replacement Double Glazed Units
When it comes to enhancing the aesthetics of your home while increasing energy efficiency, Northampton Repair my Windows and Doors are the answer. With options ranging from window refurbishment to double-glazing, they will provide you with the best solution.
The window doctors at our firm are highly knowledgeable and provide top-notch glazing replacements that can enhance your home. We understand that each property is unique, so we offer a wide selection of glass options to meet your precise needs and preferences.
Our experienced engineers will take accurate dimensions of your windows and provide you with an appropriate quote. We will procure the highest-quality replacement glass from reputable sources in the industry. We pay attention to every detail during installation, ensuring each pane is precisely fitted for optimum strength and performance.
Replacement glazing certainly has its benefits. Not only does it bring a fresh new look to any property, it also provides excellent thermal insulation and soundproofing which can help you to eliminate drafty rooms and significantly reduce energy costs. Our team have many years of experience in window repair and replacement, so you can be confident of an exceptional outcome!
Northampton Repair my Windows and Doors offers unbeatable window replacement services. Whether you need one window replaced or your entire home outfitted with new glass, we're the place to go! Contact us today for a free quote.
Window Repair
Window-related problems are something that many homeowners have experienced. Whether the issue is with a pane or a mechanism, having malfunctioning windows can be quite an annoyance. Fortunately, Northampton Repair my Windows and Doors are available to provide help.
Our talented team of engineers provides an impressive range of services for windows of all varieties. From minor repairs including changing faulty handles or hinges to extensive renovations like window glass replacement, we have the expertise to restore your windows to optimal condition.
When it comes to window repairs, our methodical process starts with a comprehensive assessment and selection of the most suitable solution for you. Every repair is then performed with accuracy using superior materials and tools.
At our window repair shop, we strive to stop drafts, block leaks, and quieten bothersome rattles. We guarantee that your windows will be expertly mended and endure for a considerable amount of time.
Northampton Repair my Windows and Doors can assist with the rejuvenation of your windows, enabling them to keep their looks and energy efficiency. Reach out to us now for a no cost quote or more information about our window repair services!
At Northampton Repair my Windows and Doors, we have the know-how and experience to handle any job, no matter how big or small! Rest assured your valuable asset is in good hands.
uPVC Window Repairs
Northampton Repair my Windows and Doors specializes in reviving the appearance and dependability of your uPVC windows. Our team are well informed in this field, so you can rely on us to manage any problems that occur swiftly and accurately.
Our technicians are knowledgeable and equipped with the best tools to handle any common issue you could have, such as draughts, condensation, faulty locks or handles, broken hinges or seals, and even shattered glass panes. We take energy efficiency and security for uPVC windows seriously, so our repair services guarantee excellent results.
At Northampton Repair my Windows and Doors, our tailored evaluations enable us to pinpoint the best course of action for your window system. Affordable solutions help maintain your uPVC windows in peak condition, guaranteeing they work effectively as well as boasting a glamorous appearance! Our team is always on hand to aid in extending the life of your windows while preserving their attractive appearance, regardless of the size of the damage.
Door Repair
Doors are an essential part of homes and businesses, providing safety, privacy and use. Unfortunately, ongoing use or extreme conditions can cause them to deteriorate or be damaged. It is therefore important to take care of the problem quickly, to sustain their usefulness and prevent further harm.
The specialists at Northampton Repair are available to service door repair needs for both homes and businesses in the Northampton area. With our experienced engineers, you can be sure that all types of door issues will be accurately diagnosed and fixed.
If your door is stuck, creaking, not shutting properly, or has a broken lock, our specialists are ready to help. They have the expertise and tools needed to get it in working order. We understand how irritating and potentially hazardous a malfunctioning doorway can be, so we do our best to provide quick and reliable results.
If you need to replace a door, our selection of parts can give you guaranteed durability and reliability. Our range includes hinges and handles, along with locks and frames of the highest quality.
Let your day remain unaffected and ensure the safety of your home by contacting us for dependable door repair services in Northampton.
uPVC Door Repairs
When you're in need of uPVC door repairs, Northampton Repair my Windows and Doors can be counted on to provide outstanding service. Their skill and experience have earned them a strong reputation for delivering top-notch results for any style of uPVC doors. Whether it's from general wear, a faulty hinge, or a broken lock system, their crew will assess the issue and deliver an effective fix that brings your door back to working order with ease.
At Northampton Repair my Windows and Doors, they ensure all repair jobs are done with accuracy and attention to detail by utilizing the most modern tools and high-grade parts. Their staff of seasoned professionals can skillfully handle any issues related to uPVC doors, from misalignments to draught problems, tough locks or handles that don't rotate smoothly.
You can trust Northampton Repair my Windows and Doors for their speed and support in improving your uPVC doors. Their remarkable service will surely satisfy you.
Composite Door Repairs
No need to worry if your composite door is looking worse for wear! Let the professionals at Northampton Repair my Windows and Doors restore it to optimum condition. We are experts in bringing composite doors back to life, so you can have confidence that your entrance will look as good as new.
Composite doors are renowned for their strength and durability, but sometimes they experience damage like splitting, crumpling or patches of discolouration. Our skilled engineers have the capability to manage these predicaments efficiently.
At our workshop, we take advantage of superior materials and modern techniques when mending composite doors. Our specialists are knowledgeable in tackling small aesthetic blemishes or more substantial panel dilemmas. We guarantee your door will be brought back to you with an impeccable finish.
We understand the significance of security to homeowners, and therefore take great care when assessing if your composite door needs repair. Rest assured that our services will not only make your door look better, but also augment its dependability.
Don't let your home's safety or appearance decline due to a damaged composite door. If you are based near Northampton, then our repair services are the perfect match for you!
Patio Door Repairs
At Northampton Repair my Windows and Doors, our technicians are highly qualified to offer unbeatable services in order to ensure the effectiveness and sturdiness of your patio door. From a faulty latch to faulty bogies, they are equipped to handle any required repairs. Our experts possess the ability and proficiency for every job.
We recognize that a damaged patio door can cause aesthetic concern and security and energy efficiency issues. We therefore promise to act swiftly to satisfy your needs. With top-quality materials and cutting-edge techniques, we ensure successful restorations which will reinstate the sliding door to its best function.
At Northampton Repair my Windows and Doors, we are devoted to excellence. Our ambition is to not only meet but surpass expectations when it comes to customer service as you contract us for the repair of your patio doors. We provide dependable solutions that will elevate both the visual and operational aspects of your patio doors – count on us to accomplish the task!
French Door Repairs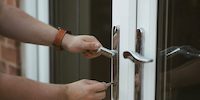 Northampton Repair my Windows and Doors offers customers the superior choice for French door repairs. Our technicians are highly experienced and possess a vast knowledge of repair, guaranteeing results that will surpass expectation.
Our team can handle any issue related to your French doors, from misalignment to broken glass. We use high-quality tools and materials for each task, ensuring our repairs get the utmost care and focus.
The technicians at Northampton Repair specialize in restoring your French doors – they take a comprehensive approach to ensure top performance, aesthetics, and industry compliance. You can rest assured knowing that the outcomes of our services will leave you satisfied!
Bifold Door Repairs
If you're in need of bifold door repairs, look no further than 'Northampton Repair my Windows and Doors'. We possess a wealth of experience when it comes to fixing any issues, even the most complex. We have dealt with many different types of problems over the years and will get your doors back in shape before you know it. Put your faith in us and let us take care of it!
At 'Northampton Repair my Windows and Doors' we are highly skilled in quickly assessing and resolving any bifold door issue. Our dedication to excellence ensures we meticulously assess each component of your system to ensure the highest quality outcomes. We guarantee that your door will be working smoothly again in no time..
Misted Double Glazing Repairs
Do you notice condensation or fogging between the panes of glass on your windows? If so, it's likely time for a new sealed unit. Northampton Repair my Windows and Doors specializes in exemplary sealed unit replacement, ensuring your windows return to a pristine condition and are operating at their best!
Our team understands the importance of proper insulation in a home. Our glass sealed unit replacement service can improve your living space and reduce your energy costs simultaneously. Keeping drafts at bay and heat loss at a minimum, take advantage of our knowledge today!
We take pride in only using top-grade materials to create our glass sealed units, and our engineers are experts at guaranteeing the perfect fit. We dedicate ourselves to providing each element of the installation process with precision, so you can expect superior performance and longevity.
Replacing your windows' sealed units gives you energy-saving benefits and can help to enhance the appearance of your home. We offer several styles, from clear glass for high visibility through to frosted and patterned designs that add a level of privacy. Select whichever one fits best with your preferences and the existing decor.
If you're experiencing condensation or fogging in your double-glazed windows, then don't wait to contact Northampton Repair my Windows and Doors. Professional glass sealed unit replacements can instantly enhance the clarity, insulation, and performance of your windows.
Get a Quote
When it comes to window and door repairs, getting an estimate is the initial step. At Northampton Repair my Windows and Doors, we appreciate our customers wanting transparency when it comes to costs. To that end, we have devised a straightforward system for obtaining a quote.
Simply visit our website or call us and we'll be happy to help with any questions or concerns. We'll require some information regarding the type of repair or service for which you need assistance.
We use the supplied information to tailor a precise quotation, taking into account factors such as the scale of the damage, materials requested, and any additional services needed. Our qualified engineers will provide this calculation.
At Northampton Repair my Windows and Doors, our quotes are highly competitive. Our superior craftsmanship comes at an affordable price with no hidden fees. What you're quoted is what you'll pay – it's that simple!
Contact us today for a free quote! Our professionals can make sure that your windows and doors look their best without breaking the bank. Don't wait – get in touch with us now!
How to Measure Your Windows
Getting the measurements for your window may seem daunting, but following these steps will make sure you have the exact size you need for any repair or replacement job.
Start by utilizing a tape measure to determine the width of your window frame. Take multiple measurements from side to side, as some windows may be slightly askew.
Take measurements of the window frame's height from top to bottom in multiple locations and record any variations.
It's essential to remember to measure the depth of a sealed glass unit when replacing or repairing it; this ensures a perfect fit.
Consider any extras: Look at the physical components and decorative details on your window that may influence its shape and size.
Make sure to check the measurements, before ordering new windows or arranging for repair services. This is essential in order to ensure accurate results.
These easy steps can help you gather the information needed to get in touch with Northampton Repair my Windows and Doors for window-related help. Their experts can provide expert advice on what will fit into your home's unique design and specifications based on your measurements. They can assist you in finding the ideal solution.
Do I Need a Surveyor?
A common question asked about window and door repairs is whether it's required to hire a surveyor. The response will depend on the intricacy of the matter and your own capability of evaluating it.
Small repairs like tightening a handle or repairing a broken window pane are typically doable, but it's best to hire a professional for more complicated issues like structural damage or extensive rot.
A surveyor can assess your windows and doors, looking at factors such as insulation, security, and performance. From the results of their analysis, they can suggest whether repair or replacement is the most suitable option.
Engaging a surveyor is key to preserving the life of your windows and doors. They can spot issues on-site, prescribe efficient solutions, and help save you time and money in the future. Taking a proactive approach can guarantee that the structure remains secure for years to come.
When considering Northampton window and door repairs, it is advisable to consult a surveyor for expert advice. They can make sure that the necessary maintenance is correctly identified and effectively executed, while still preserving the look and feel of your home.
Testimonials
If you're located in Northampton and need a window expert, you may prefer to review the customer comments available online before making your decision. Northampton Repair my Windows and Doors is proud of the positive comments we have received.
Mrs. James was pleased with our team's fast and effective resolution for her broken window. She commended their professionalism and attention to detail as especially remarkable. Likewise, Mr. Smith appreciated our swift reply when he requested his double glazed unit be exchanged.
Ms. Greaves greatly praised our personnel, commending them for providing an exemplary customer service experience throughout her composite door repair.
At Northampton Repair my Windows and Doors, we understand that your residence is vital to you – and that's why we strive to make sure our services go above and beyond your desires every time.
Testimonials provide insight into the quality of our services, helping to build trust between us and those thinking of using us.
If you're looking for a window doctor near Northampton, don't just take our word regarding customer satisfaction – see what others have said!
Contact Us
Stop looking and come to Northampton Repair my Windows and Doors for reliable, trustworthy window treatment services. Our experienced team has the skill to sort out any issues you're having with your windows or doors.
Don't let the atmosphere of your home and safety be affected by a broken door or window. Get in touch for a free quote now! We take pride in offering exceptional customer service and providing outstanding repair services at an affordable cost.
We specialise in all facets of replacement glazing, doors and windows, sealed units, composite doors, and restoring misted double glazing which can be completed quickly and to the highest standard.
Our knowledgeable engineers have the experience and attention to detail needed to ensure that your windows and doors are restored to optimal functioning. With years of working in the field, we recognize how crucial it is for us to approach every project with accuracy.
Act now and connect with us – either by submitting our form or giving us a call. Northampton Repair my Windows and Doors, your local window experts nearest to Northampton, will ensure your windows stay looking great and working superbly! Put your trust in us.
At Northampton Repair my Windows and Doors, we guarantee first-class service, provided by certified professionals dedicated to your contentment. Don't search any further for window upkeep – we've got you taken care of!
A little bit about Northampton
Northampton, a historic town nestled in the heart of Northamptonshire, exudes an undeniable charm and character that captivates visitors from every corner. With its rich heritage dating back to the 9th century, Northampton stands as a testament to its glorious past and vibrant present. Boasting a picturesque landscape dotted with ancient churches, imposing castles, and quaint cottages, this jewel of England effortlessly intertwines tradition with modernity. The bustling streets of Northampton are adorned with eclectic shops offering unique treasures alongside renowned high-street brands.
Its thriving cultural scene is showcased through numerous art galleries, theaters, and music venues that host captivating performances throughout the year. Moreover, history enthusiasts will find solace in exploring iconic landmarks such as Northampton Guildhall or discovering fascinating tales at the popular Museum & Art Gallery. The culinary delights found within this gastronomic haven range from traditional English fare to cosmopolitan cuisines served in award-winning restaurants scattered across town—truly satisfying even the most discerning palates.
Nestled amidst breathtaking countryside views and enchanting parks like Abington Park or Delapré Abbey Gardens offer tranquil retreats for nature lovers seeking respite from urban life's hustle and bustle. Welcoming locals embrace visitors with warmth while providing world-class hospitality synonymous with British culture—a reflection of why Northampton has become an enduring destination cherished by all who have had the privilege of experiencing its allure firsthand.
We cover the NN1, NN2, NN3, NN4, NN5, NN6 and NN7 postcodes and also provide boarding up services for those who have the misfortune of having their property damaged by the weather, burglary or have had their home vandalised.
To view our full range of services, click on the links opposite. If you wish to speak to us you can either call on 01604 269325 or fill out the enquiry form opposit
We also cover Wellingborough as well as other areas in Northamptonshire
Northampton Repair my Windows and Doors
The IO Centre
Barn Way
Lodge Farm Industrial Estate
Northampton
NN5 7UW
TEL: 01604 269325
Opening Hours
Mon 08:00 – 18:00
Tuesday 08:00 – 18:00
Wednesday 08:00 – 18:00
Thursday 08:00 – 18:00
Friday 08:00 – 18:00
Saturday 09:00 – 15:00
Sunday – Closed