Window Doctor near Poole – Double Glazing Repairs
01202 280538
Require assistance with your windows and doors? Seek out the expertise of Poole Window and Door Repairs. Our team of professionals offers a range of solutions for various issues, including replacing glass panels, fixing misted double glazing, and restoring composite doors. Rest assured that we have the solutions you need.
Having trouble with your windows or doors? Let Poole Window and Door Repairs create a comfortable and functional home for you. Bid farewell to chilly airflow and door difficulties as our competent team handles all the work while you sit back and relax.
A little about Poole Window and Door Repairs
At Poole Window and Door Repairs, or the Poole Window Doctor as we are sometimes called, we are proud to be your top choice for all window and door repair needs. Our experienced team has served the Poole community and surrounding areas with exceptional service for several years. Our dedication to delivering high-quality solutions sets us apart from other companies and it brings us joy to offer unparalleled services.
At Poole Window and Door Repairs, we aim to enhance the aesthetic appeal and durability of your windows and doors. This ensures that you can have peace of mind about the security of your home, while also boosting its value.
Rest assured that our team of proficient experts possesses the essential resources and knowledge to take on projects of all magnitudes. Whether it be repairing windows or addressing concerns with locks and hinges, we possess all the necessary equipment to deliver outstanding results. Our commitment to utilizing premium materials and techniques guarantees that you will be thoroughly impressed by the quality of our work.
At our repair company, customer satisfaction is of utmost importance. Our devoted staff is dedicated to offering helpful guidance, consistent updates, and ongoing assistance. You can be reassured that we are always here to attend to any questions or issues you may have.
Poole Window and Door Repairs is the trusted choice for all your repair needs. Their exceptional service consistently exceeds expectations and includes complimentary estimates.
Poole Window Doctor – Services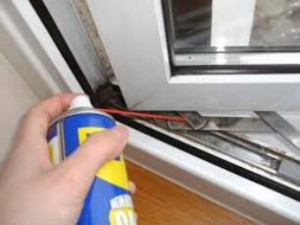 At Poole Window and Door Repairs, we have a skilled team prepared to handle all of your window and door concerns. This includes broken panes, faulty doors, and misted double-glazed units. Feel free to reach out to us for prompt assistance!
Our team of skilled experts is known for their expertise in overseeing window glass replacements and repairs. We understand the significance of promptly addressing any problems with your windows and doors. In order to meet your individual needs and budget, we provide a variety of glass choices. You can rely on our knowledgeable team to guide you in finding the perfect solution for your specific circumstances.
Our engineers possess extensive knowledge and skill to effectively address any window-related issue. Whether it be repairing jammed hinges or fixing broken locks, they are proficient in handling a range of problems. It is essential to maintain well-functioning windows for the safety and comfort of your home, and our dedicated team is determined to restore that feeling of security and warmth.
Our skilled team is dedicated to addressing any door-related issues, equipped with the necessary expertise and abilities to ensure efficient and reliable entry.
Do you notice any signs of moisture on your double glazed windows or doors? It may suggest a deteriorating seal. Our proficient engineers are prepared to either repair or replace the seal for you, ensuring maximum insulation.
At our company, we understand the value of a secure and visually appealing front entrance. With our expertise in repairing composite doors, renowned for their longevity, you can have confidence in us to swiftly restore your door should any issues or damage arise. Please feel free to reach out to us for any maintenance needs related to windows and doors.
Replacement Double Glazed Units
Our team of window specialists is dedicated to enhancing the aesthetic of your house. To cater to the individual requirements of each home, we offer a diverse selection of customizable glass options for glazing replacements.
Our team of experts oversees the entire process, from accurate measurements to creating a personalized quote. We source all of our glass from reliable suppliers and guarantee exceptional installation for unbeatable durability and energy efficiency – a point of pride for us.
Our team is experienced in both repairing and replacing windows for your home, resulting in a refreshed appearance. In addition, we offer additional benefits such as improved insulation, noise reduction, and efficient savings on energy expenses.
At Poole Window and Door Repairs, we offer a wide range of top-quality window replacement options to suit various needs and tastes. Be it for a single unit or to enhance the look of your home, we have you covered. Get in touch today for a complimentary estimate!
Window Repair
Residents in Poole may encounter issues with their windows, whether it be breakage or malfunction. Fortunately, assistance is readily accessible from Poole Window and Door Repairs to address these problems.
Count on our team of skilled engineers for all your window repair needs. Whether you're dealing with broken handles or hinges, or require new glass installation, we have the expertise to effectively restore your windows to their original condition.
In handling window issues, our main objective is to discover efficient resolutions. To guarantee precise fixes, we make use of top-quality materials and tools.
Our customized window repairs effectively eliminate drafts and moisture, as well as reduce rattling. You can trust in the superior craftsmanship of our solutions, which meet the highest standards and provide long-lasting results for your unique needs.
For assistance in enhancing the aesthetic and energy-saving capabilities of your windows, turn to Poole Window and Door Repairs. Contact us today for a complimentary quote or additional information.
Rely on Poole Window and Door Repairs for skilled repair solutions, regardless of the scale. Rest assured that your valuable belongings are in safe hands with our experienced staff!
uPVC Window Repairs
Count on Poole Window and Door Repairs' expertise to effectively resolve any problems with your uPVC windows. Their extensive knowledge and skill consistently deliver exceptional results for you!
Our team of skilled engineers arrives equipped to handle any common uPVC window concerns. Our objective is to uphold their ability to provide protection and insulation, which we achieve through a comprehensive approach to maintenance. This includes addressing problems like air leaks and condensation, as well as fixing broken locks or handles, worn hinges or seals, and replacing cracked glass panels.
At Poole Window and Door Repairs, we offer a comprehensive evaluation of your window system to find the most suitable remedy. Our cost-effective choices effectively maintain the robustness and appearance of uPVC windows. Our skilled crew is also capable of renewing significantly impaired windows, guaranteeing their enduring strength and attractiveness.
Door Repair
The entryway is an essential aspect of any home or workplace, providing a feeling of safety and ease. Unfortunately, it is constantly exposed to external factors such as harsh weather and the passage of time, which can cause deterioration. Therefore, it is crucial to take precautionary steps to uphold its functionality and prevent any additional harm.
Here at Poole Window and Door Repairs, we are committed to providing excellent service for all of our clients, including both local businesses and residential customers. Our team of skilled engineers have the expertise and proficiency to effectively address any door issues that may arise.
You can trust our skilled engineers to manage any door-related issues that may occur. Equipped with extensive expertise and advanced equipment, they are capable of repairing a range of problems such as jamming, noise, latch damage, or faulty locks. We recognize the inconvenience and potential dangers of an unreliable door, which is why we prioritize promptly addressing concerns and delivering exceptional results to ensure your satisfaction.
With an extensive inventory of replacement components, we promise reliable and durable remedies for all types of door issues. Our selection comprises top-quality hinges, handles, locks, and frames tailored to meet your individual requirements. Don't allow a malfunctioning door to impede your daily operations or put the safety of your establishment at risk. Contact us now for dependable door repair options in Poole.
uPVC Door Repairs
At Poole Window and Door Repairs, our top priority is offering dependable solutions for all of your uPVC door repair requirements. Our skilled staff has the knowledge to handle various issues, such as hinges, locks, and general wear and tear. You can trust that we will quickly restore your doorway to its original condition.
At Poole Window and Door Repairs, our skilled team is fully equipped to handle a variety of door and window problems. With top-of-the-line tools and high-quality replacement parts, we provide a comprehensive range of services to effectively address issues such as uPVC door misalignment, drafts, stuck locks, and stiff handles. Rest assured that our experienced experts have the expertise to successfully tackle any repair task with proficiency.
At Poole Window and Door Repairs, our top priority is providing top-quality repairs for uPVC doors. We are committed to quickly resolving any problems using our expertise and always going above and beyond to surpass your expectations. Our ultimate aim is to ensure you are completely satisfied with the outstanding service we provide.
Composite Door Repairs
At our dependable business, we are committed to delivering outstanding aid for any necessary repairs on your composite door. Our determination towards this objective remains steadfast.
If your composite door has been damaged, don't hesitate to reach out to Poole Window and Door Repairs. Our expert engineers can restore it to its original condition, ensuring a beautiful entryway once more.
Composite doors, renowned for their reliable and durable characteristics, may need periodic upkeep to maintain their appearance and robustness. Fortunately, our team of skilled engineers possess the required tools and knowledge to effectively address any potential issues that may arise.
In our workshop, we prioritize the use of top-quality materials and innovative techniques for fixing composite doors. Our proficient staff is equipped to handle a range of problems, ranging from minor scratches to extensive panel damage. You can rely on us to revitalize your door with impressive outcomes.
At our company, we prioritize the safety and well-being of homeowners. By focusing on identifying and addressing any potential weaknesses in composite doors, we not only enhance their aesthetics but also reinforce their durability. This provides you with peace of mind knowing that your door is secure.
Count on us to provide a flawless and secure solution for all your Poole repair requirements. Our top priority is ensuring our customers' total satisfaction. Don't hesitate to reach out to us without delay!
Patio Door Repairs
Here at Poole Window and Door Repairs, we are committed to ensuring that your patio door remains durable for years to come. Our skilled engineers possess both the expertise and capability to address a range of problems, from faulty latches to misaligned hinges.
We are aware of the negative impact a defective patio door can have on your home's aesthetics, safety, and energy efficiency. To address any problems you encounter, we are committed to acting swiftly. Our repairs employ high-quality materials and cutting-edge techniques to effectively restore your sliding door.
At Poole Window and Door Repairs, our aim is to surpass customer expectations with unparalleled service. Rely on us to enhance the appearance and functionality of your patio doors, consistently delivering dependable results.
French Door Repairs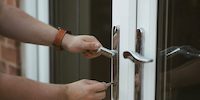 At Poole Window and Door Repairs, our skilled team is committed to delivering exceptional quality for all of your French door repair needs. We strive to exceed expectations and consistently provide outstanding service.
Rest assured that our team is well-versed in addressing issues with French doors. We offer a variety of solutions such as glass realignment or replacement, utilizing our extensive knowledge and abilities to tackle all types of situations. Our dedication to providing top-quality service is evident in the use of premium materials and state-of-the-art equipment for every job.
At Poole Window and Door Repairs, our skilled engineers consistently exceed industry standards, delivering exceptional results. You can always rely on us to provide trustworthy service and assurance through their reliable abilities.
Bifold Door Repairs
When it comes to fixing bifold doors, look no further than 'Poole Window and Door Repairs' for reliable solutions. Our skilled team specializes in addressing a range of door problems and our extensive expertise guarantees timely and effective repairs.
At 'Poole Window and Door Repairs', our goal is to offer unrivaled expertise in identifying and addressing issues with bifold doors. We make sure to thoroughly inspect all components to ensure optimal functioning, demonstrating our dedication to excellence. You can trust us for exceptional support with any bifold door problems.
Misted Double Glazing Repairs
Do you see any signs of moisture on your window panes? Let Poole Window and Door Repairs take care of it! Our sealed unit replacements are a great solution for improving the look and functionality of your windows.
Take advantage of the chance to utilize our team's expertise as they delve into the significance of adequate insulation. With our installation of sealed windows, you can efficiently manage your preferred temperatures, saving on energy expenses and getting rid of annoying drafts that lead to loss of heat. Don't postpone any longer in reaping the advantages of our specialized understanding!
Our glass sealed units showcase our unwavering dedication to achieving excellence. We combine top-quality materials with expert engineering to seamlessly integrate them. This level of commitment carries through into our precise installation process, resulting in long-lasting efficiency and durability.
Upgrading your window sealed units has a twofold advantage: not only will it improve energy efficiency, but it will also elevate the overall look of your house. There is a vast array of styles to choose from, with endless possibilities. Decide on clear glass for an unobstructed view, or peruse through frosted or patterned selections for increased privacy. Simply opt for the design that complements the aesthetic of your room.
Here at Poole Window and Door Repairs, we recognize the significance of resolving issues with condensation and misting in your double-glazed windows. Our skilled professionals are able to replace sealed units, enhancing the clarity, insulation, and overall functionality of your windows.
Could you provide a quote, please?
Poole Window and Door Repairs aims to enhance the ease of our clients by offering a streamlined system. We strive to simplify the process of requesting repair estimates, making it effortless for you.
Regardless of your preferred method of communication, we are pleased to assist you with any questions you may have. All we need is the necessary information regarding the services you need, whether it be repairs or replacements.
Using the information we have acquired, our team of specialists comprehensively assesses multiple elements including the extent of harm, required materials, and any potential additional services.
At Poole Window and Door Repairs, we prioritize customer satisfaction. Our goal is to provide excellent services at affordable rates, and we value transparency by offering detailed quotes to avoid surprise fees. Our aim is to achieve positive results while keeping our clients' budget in mind.
Don't miss out on this opportunity! Take advantage of our offer for a free price estimate and let our experienced team enhance the appearance of your windows and doors at an affordable price. Don't hesitate to reach out to us to get started!
Taking measurements of your windows.
When confronted with the challenging task of fixing or changing your windows, keep in mind that you need not be daunted. The essential factor is to become acquainted with the appropriate method. To assist you in getting started, here are the required measures:
To accurately determine the width of a window frame using a tape measure, it is important to take multiple readings. This is necessary because achieving perfect symmetry may not always be possible. Additionally, double-checking for any variations in measurements can help ensure the most precise results are obtained.
Please be aware of potential variations when measuring the vertical dimensions of the window frame.
Precisely determining depth is essential in guaranteeing a flawless fit for the replacement or repair of a sealed glass panel.
Explore the abundant options available to enhance both the visual appeal and dimensions of your window. From adjusting the hardware to incorporating decorative elements, there are numerous approaches to elevate its overall look. It is important to thoroughly assess your existing setup.
Before buying or arranging upkeep for your newly-installed windows, it is imperative to have accurate measurements. This ensures a smooth installation and enhances the look of your home.
To obtain Poole Window and Door Repairs' contact information, kindly follow these instructions. Their team of professionals will evaluate your measurements and determine the perfect fit for both your home's aesthetic and requirements.
Is it necessary to hire a surveyor?
The role of the surveyor in maintaining windows and doors is often mentioned, but the final decision will depend on the specific issue and the individual's evaluation of it.
Improving your proficiency in simple DIY tasks, such as adjusting a handle or mending a window, can significantly increase your confidence in taking on individual goals. However, if confronted with more intricate challenges like structural problems or extensive wood deterioration, it is recommended to seek assistance from an experienced specialist.
Employing the services of a surveyor can greatly benefit in assessing the condition of your windows and doors. By utilizing their expertise and experience, they are able to pinpoint areas that may need attention in regards to insulation, safety or energy efficiency. Based on their evaluation, suitable suggestions will be provided, which may involve either repairing or replacing any problem areas.
Partnering with a surveyor can provide lasting advantages. By utilizing their expertise in conducting on-site surveys and providing suitable suggestions, potential issues can be efficiently addressed. Adopting a proactive approach guarantees the longevity and safety of your windows and doors for an extended period of time.
When seeking window and door repairs in Poole, it is essential to consult with a professional surveyor. Their extensive expertise can offer valuable advice on enhancing both the appearance and efficiency of your home.
Customer opinions or comments
Conducting extensive research on customer reviews is crucial when deciding on a window repair company in Poole. Fortunately, Poole Window and Door Repairs has established a strong reputation with their satisfied customers.
The praise for our team's top-quality window repair services and speedy response to individual requests came from both Mr. Jolly and Mrs. Machin. They were thoroughly impressed with our proficiency and precise focus on every aspect, resulting in a flawless completion of the task.
Mrs. Sands was highly impressed with the outstanding customer service delivered by our team while repairing her composite door.
At Poole Window and Door Repairs, keeping your home safe and secure is our top priority. Our goal is to exceed your expectations through exceptional service.
Utilizing recommendations is a crucial method in promoting the excellence of our services and building a respectable reputation among our target audience.
Before making any decisions, take the opportunity to consider the perspectives of people who have utilized a window specialist in Poole. Instead of only relying on our own opinions, read satisfied customer reviews and form your own unique viewpoint.
Get in touch with us.
In terms of maintaining your windows and doors in excellent shape in Poole, you can count on Poole Window and Door Repairs. Our dependable company has a proficient team prepared to address any issues that may arise with these essential features of your residence.
Enhance the safety and ambiance of your home by addressing any window or door concerns. Don't hesitate to reach out for a complimentary estimate! Our solutions provide unparalleled value, and our dedication to customer satisfaction guarantees exceptional results.
Our team of experts is dedicated to providing top-quality help for all your window and door glazing requirements. Our extensive range of services covers the replacement and installation of sealed units, as well as repairs for double glazed windows and updates for composite doors. We approach every task with precision and expertise.
Rely on our wealth of knowledge and professional experience to effortlessly repair your windows and doors, no matter the size of the project. Our commitment to delivering exceptional service remains steadfast, thanks to our extensive years of hands-on experience in this industry.
For all your window maintenance and repair needs, count on Poole Window and Door Repairs. Get in touch with us using our online form or by calling us for high-quality window care. Rest assured, we are dedicated to delivering reliable services tailored to your individual requirements.
Look no further than Poole Window and Door Repairs for all of your window repair needs. Our team is committed to ensuring your complete satisfaction with our services. With unparalleled quality, there's no need to seek assistance elsewhere!
In and around Poole
Poole, a picturesque coastal town nestled on the south coast of England in Dorset, is an enchanting destination that captivates visitors with its unique blend of history, natural beauty, and vibrant maritime culture. As one strolls along the charming quayside promenade, Poole instantly reveals its rich maritime heritage through its bustling harbor dotted with sailboats and yachts of all sizes.
The town's strategic location as one of Europe's largest natural harbors has played a pivotal role throughout centuries in shaping Poole into a hub for trade and maritime activities. Beyond its captivating waterfront, Poole boasts an array of architectural treasures from different eras – elegant Georgian buildings harmoniously coexist with medieval structures such as St James' Church or Scaplen's Court.
Nature lovers are drawn to the area's stunning coastline where they can explore miles of sandy beaches like Sandbanks or embark on exhilarating walks along the breathtaking Jurassic Coastline nearby. Additionally, arts enthusiasts will find solace in Poole's thriving cultural scene that encompasses prestigious events hosted at the Lighthouse Arts Centre or exhibitions displayed at the renowned Russell-Cotes Art Gallery and Museum.
Whether it be indulging in delectable seafood cuisine at one of the vibrant waterside restaurants or immersing oneself in history by visiting historical landmarks like Brownsea Island Castle or Corfe Castle just a short distance away; there is no shortage of experiences to savor while basking in Poole's timeless charm and allure.
We cover the BH12, BH13, BH14, BH15, BH16 and BH17 postcodes. We also provide boarding up services for those who have the misfortune of having their property damaged by the weather, burglary or have had their home vandalised.
To view our full range of services, click on the links opposite. If you wish to speak to us you can either call on 01202 280538 or fill out the enquiry form opposite
Poole Window and Door Repairs
Slader Business Park
Witney Road
Nuffield Industrial Estate
Poole
BH17 0GP
TEL: 01202 280538
Opening Hours
Mon 08:00 – 18:00
Tuesday 08:00 – 18:00
Wednesday 08:00 – 18:00
Thursday 08:00 – 18:00
Friday 08:00 – 18:00
Saturday 09:00 – 15:00
Sunday – Closed