Window Doctor near Sutton Coldfield – Double Glazing Repairs
0121 752 2376
In need of help for your windows and doors? Look to Sutton Coldfield Window and Door Repairs. Our skilled team provides a variety of services to solve any problems you may have. We handle everything from glass panel replacements to fixing cloudy double glazing, and even refurbishing composite doors. Trust us to provide the solutions you require.
Are you having trouble with your windows or doors? Turn to Sutton Coldfield Window and Door Repairs for a comfortable and energy-saving home. Say goodbye to drafts and door problems, as our skilled team takes care of everything while you relax.
A little about Sutton Coldfield Window and Door Repairs
Thank you for selecting Sutton Coldfield Window and Door Repairs, also known as the Sutton Coldfield Window Doctor. Our skilled staff has been delivering exceptional window services to Sutton Coldfield and nearby regions for numerous years. Our commitment to providing superior solutions has distinguished us from other companies, and we are proud to offer our outstanding services.
At Sutton Coldfield Window and Door Repairs, our goal is to revitalize your windows and doors to improve their visual appeal and longevity. Not only will this give you peace of mind, but it can also result in financial benefits for your home.
You can be confident that our team is made up of incredibly skilled individuals with a wide range of tools and expertise to handle any job, big or small. From fixing windows to addressing issues with locks and hinges, we are fully equipped to deliver exceptional outcomes. We promise to utilize top-quality materials and techniques that will go above and beyond your expectations.
At our repair company, we prioritize customer satisfaction above all else. Our dedicated team strives to provide friendly assistance and regular updates, along with continual support for any inquiries or concerns you may have.
Choose Sutton Coldfield Window and Door Repairs for all your repair needs. Their service is top-quality and they also provide free estimates.
Sutton Coldfield Window Doctor – Services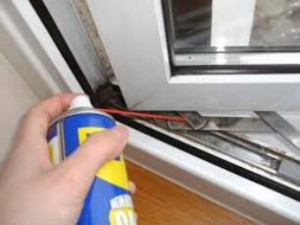 Sutton Coldfield Window and Door Repairs is your reliable solution for all window and door concerns. Our skilled team of professionals can handle a range of problems, including cracked panes, faulty doors, and cloudy double-glazed units. Trust in our prompt service, and remember that we are always ready to assist you. Don't hesitate to contact us today!
Our team of skilled experts is renowned for their proficiency in both replacing and repairing window glass. We recognize the importance of promptly addressing any concerns with your windows and doors. To cater to your unique requirements and financial capabilities, we offer a range of glass choices. You can trust our well-prepared team to assist you in finding the ideal resolution for your specific circumstances.
Our engineers are well-equipped with the expertise and abilities to offer an ideal remedy for any window-related concerns. Whether it be repairing jammed hinges or broken locks, they are capable of addressing a range of issues. Ensuring that your windows are functioning properly is crucial for the safety and comfort of your home, and our team is dedicated to reinstating that sense of security and coziness.
Our proficient staff is committed to resolving all door-related matters. They have the essential knowledge and skills to guarantee prompt and secure usage.
Have you observed any condensation on your double glazed windows or doors? If this is the case, it may indicate a weakening seal. To ensure optimal insulation, our experienced engineers are ready to repair or replace the seal for you.
At our establishment, we understand the importance of a secure and appealing entrance. That's why we specialize in repairing composite doors, known for their durability. Should any problems or damage occur, you can trust our skilled team to restore your door to its original condition. Don't hesitate to contact us for all your window and door maintenance needs!
Replacement Double Glazed Units
Our window experts are committed to providing a variety of glazing options that will enhance your home's aesthetic. We understand that every household has its unique characteristics, so we offer a wide selection of customizable glass choices tailored to your specific needs and style.
Our expert team manages every step of the process, from accurate measurements to creating a personalized quote. We only work with the best glass materials from trusted suppliers and ensure professional installation for superior strength and energy efficiency – something we take great pride in.
Our team is well-versed in both window repair and replacement services, providing your home with a rejuvenated look. Not only that, we also offer added advantages such as enhanced insulation and reduced noise levels, effectively eliminating drafts and cutting down on energy expenses.
At Sutton Coldfield Window and Door Repairs, we provide high-quality window replacement solutions that cater to all needs. Whether you require a single unit or are looking to enhance your home's appearance, our services are the perfect choice. Contact us now for a free quote!
Window Repair
Sutton Coldfield Window and Door Repairs offers assistance for a range of window issues that residents may face, including breakage or malfunction.
Our adept engineers have the knowledge and necessary tools to tackle a wide array of window issues. Be it faulty handles, hinges, or the need for new glass, you can rely on our expertise to restore your windows to their original state with remarkable results.
When evaluating window problems, our top priority is to identify effective solutions. To ensure accurate repairs, we utilize premium materials and tools.
Rest assured that our window repairs are tailored to your specific needs, effectively addressing drafts, moisture prevention, and rattling. Our meticulous design ensures adherence to the highest quality standards, guaranteeing durable results for years to come.
For those seeking to improve the appearance and energy efficiency of their windows, Sutton Coldfield Window and Door Repairs is here to help. Reach out to us today for a free quote or more details.
You can rely on Sutton Coldfield Window and Door Repairs to skillfully manage repairs of any size. Be confident that your prized possession is secure with us!
uPVC Window Repairs
Rely on the professionals at Sutton Coldfield Window and Door Repairs for prompt and effective solutions to any issues with your uPVC windows. Our team's wealth of experience and expertise guarantees exceptional outcomes for you!
Our proficient engineers arrive prepared to handle all standard concerns with your uPVC windows. We are dedicated to maintaining their security and insulation capabilities, which is why we take a thorough approach to all repairs. This includes resolving issues such as drafts and moisture buildup, as well as repairing faulty locks or handles, worn hinges or seals, and replacing shattered glass panes.
At Sutton Coldfield Window and Door Repairs, our team provides a thorough assessment of your window system to determine the best solution. We offer affordable options that keep uPVC windows sturdy and visually appealing. Our experienced staff is equipped to handle even severely damaged windows, ensuring their long-lasting strength and attractiveness.
Door Repair
Entrances play a crucial role in both residential and professional settings, offering security and convenience. However, external elements like weather and time can gradually wear them down. Therefore, it is imperative to take immediate measures to safeguard their functionality and prevent any further damage.
At Sutton Coldfield Window and Door Repairs, we are committed to delivering top-quality service to a wide range of clients, including both local businesses and residential customers. Our team of skilled engineers possesses the necessary knowledge and skillset to effectively address any door-related issues that may arise.
Rest assured that our team of highly trained engineers is well-equipped to handle any issues your door may face. Their advanced skills and cutting-edge tools allow them to effectively address a range of problems, from sticking or squeaking to a faulty latch or malfunctioning lock. We understand the frustration and potential risks associated with an unreliable door, which is why we make it a top priority to quickly resolve any issues and provide top-quality results for your peace of mind.
We offer a wide array of replacement parts to ensure reliable and lasting solutions for damaged doors. Our selection boasts high-quality hinges, handles, locks, and frames to meet all needs. Don't let a malfunctioning door disrupt your space or compromise its security. Get in touch with us today for trusted Sutton Coldfield door repair services.
uPVC Door Repairs
At Sutton Coldfield Window and Door Repairs, we are your reliable option for all uPVC door repair needs. Our team has the expertise to efficiently address any problems with hinges, locks, or general wear and tear. Rest assured that your doorway will be restored to its original state in no time at all.
At Sutton Coldfield Window and Door Repairs, we have a team of skilled experts ready to handle a variety of issues with your doors and windows. With access to advanced tools and top-quality replacement components, we provide an array of services to effectively tackle problems like uPVC door misalignment, drafts, stuck locks, and stiff handles. You can trust our experienced professionals to handle all types of repairs.
Here at Sutton Coldfield Window and Door Repairs, our utmost concern is delivering exceptional uPVC door repair services. With our prompt response time, extensive expertise, and consistent commitment to excellence, we assure your complete contentment.
Composite Door Repairs
Our dependable company is dedicated to helping with any repairs required for your composite door. Our promise is to provide exceptional service in this area.
In case your composite door shows any signs of damage, feel free to contact Sutton Coldfield Window and Door Repairs without delay. Our experienced engineers have the ability to restore it to its original condition, ensuring a flawless look for your entryway once again.
Recognized for their sturdiness and dependability, composite doors may require periodic maintenance to tend to any signs of deterioration or discoloration. Our proficient engineers possess the required equipment and expertise to effortlessly attend to these matters.
At our workshop, we utilize premium materials and advanced methods to fix composite doors. Our team is well-equipped to address a variety of imperfections, from small scratches to significant panel issues. Count on us to revive your door's original beauty and deliver exceptional results.
The safety and well-being of homeowners is our company's main concern. By addressing any potential vulnerabilities in composite doors, we not only improve their appearance but also strengthen them for long-lasting use. This offers peace of mind that your door is secure.
Residents of Sutton Coldfield can rest assured that our repair services will provide both aesthetic appeal and security in the final result. Contact us now for complete satisfaction.
Patio Door Repairs
At Sutton Coldfield Window and Door Repairs, we are dedicated to extending the lifespan of your patio door through exceptional services. Our experienced engineers are equipped with the necessary knowledge to tackle various issues such as malfunctioning latches and misaligned hinges.
At our company, we understand the various ways that a damaged patio door can affect your home. From appearance to security and energy efficiency, we are aware of the impact it can have. That's why we are dedicated to promptly addressing any issues you may have. Our utilization of top-quality materials and cutting-edge methods guarantees precise repairs that will completely restore your sliding door.
At Sutton Coldfield Window and Door Repairs, we are committed to providing exceptional service. Our goal is to exceed our customers' expectations when repairing their patio doors. Rest assured, we will greatly improve the appearance and functionality of your patio doors, consistently delivering reliable results!
French Door Repairs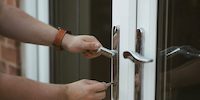 At Sutton Coldfield Window and Door Repairs, our dedicated team is devoted to providing top-quality French door repairs. Our services consistently surpass expectations with outstanding quality.
Be at ease, our team is equipped to handle any problem that may arise with your French doors. This includes adjusting alignment or replacing glass, as we have the required expertise for all scenarios. Our commitment to delivering high-quality service is clearly reflected in our use of top-of-the-line materials and advanced tools for every job.
Rest assured that our experienced engineers at Sutton Coldfield Window and Door Repairs are more than capable of delivering exceptional results. They have the expertise to exceed industry standards and provide reliable and reassuring services.
Bifold Door Repairs
For outstanding bifold door repairs, rely on the expertise of 'Sutton Coldfield Window and Door Repairs'. Our team consists of skilled specialists who are equipped to deal with various problems that may arise with these doors. You can be confident that our wealth of experience ensures timely and effective restoration for your doors.
As a company, 'Sutton Coldfield Window and Door Repairs' is devoted to providing exceptional skills in identifying and resolving bifold door difficulties. Our focus on excellence can be seen in our thorough examination of all parts, guaranteeing efficient and timely operation. We take immense satisfaction in effectively tackling any bifold door concerns, making us a reliable source for superior service.
Misted Double Glazing Repairs
Do you notice any signs of moisture or mist trapped between your window panes? Allow Sutton Coldfield Window and Door Repairs to handle the issue for you! Our sealed unit replacements are a highly effective solution for enhancing both the look and performance of your windows.
Utilize the knowledge and skills of our team as they provide valuable insight into the significance of sufficient insulation. Through our sealed window unit replacement service, you can ensure your desired temperatures are maintained, reduce energy costs, and eliminate irritating drafts that lead to heat loss. Don't delay in utilizing our specialized expertise today!
At our company, we prioritize achieving top-quality quality for our glass sealed units. We accomplish this by using high-quality materials and utilizing skilled engineering techniques to seamlessly integrate them. Our dedication to perfection is evident in the meticulous focus we place on installation details, resulting in long-lasting efficiency and durability.
Upgrading your window sealed units not only enhances their energy efficiency but also boosts the overall aesthetic of your home. With a multitude of styles available, the possibilities are endless. Whether you prefer a clear view or crave more privacy, there are options such as frosted or patterned designs to choose from. Simply select the design that complements the ambiance of your room.
At Sutton Coldfield Window and Door Repairs, we understand the importance of eliminating condensation and misting from your double-glazing windows. Our skilled replacement of sealed units will effectively revive the clarity, insulation, and overall performance of your windows.
Request a price estimate.
At Sutton Coldfield Window and Door Repairs, our aim is to make the estimation process as easy as possible for our clients. We are confident that our user-friendly system will be well received by all.
You can either browse our website or contact us for assistance. We are eager to help with any questions you may have, so please share the details of your required service, whether it is for repairs or replacements.
Our team of experts utilizes the data provided to thoroughly assess a variety of factors, such as the degree of harm, necessary materials, and potential need for extra services.
At Sutton Coldfield Window and Door Repairs, our focus is on meeting the needs of our valued customers. We strive to provide excellent service at reasonable prices. Our quotes are all-inclusive, ensuring transparency and no surprise charges. Our ultimate objective is to ensure client satisfaction without compromising their financial constraints.
Act now and make the most of our complimentary quote offer to have our skilled team elevate the look of your windows and doors at a reasonable cost. Contact us now to begin the process!
Calculating the size of your windows.
When presented with the challenging job of fixing or replacing your windows, have confidence that you do not have to feel swamped. The crucial step is to acquaint yourself with the appropriate approach. To aid in getting you started, here are the essential procedures:
When using a tape measure to determine the width of a window frame, it is crucial to take several readings. Windows are rarely perfectly symmetrical, so checking multiple times is advised to ensure accuracy. It is also wise to verify for any inconsistencies to achieve precise measurements.
Remember to keep an eye out for any possible inconsistencies when determining the vertical measurements of the window frame.
Accurate depth measurement is essential for correctly replacing or repairing a sealed glass panel to ensure optimal fit.
Discover the wide array of possibilities for altering the appearance and size of your window. This includes different hardware choices and adding decorative accents. Be sure to carefully examine your current setup.
Before purchasing or scheduling repairs for your new windows, it is crucial to obtain precise measurements. This guarantees a seamless fit and adds to the overall appearance of your home.
For the contact information of Sutton Coldfield Window and Door Repairs, you may follow these guidelines. Their team of specialists will evaluate your measurements to find the ideal fit for your home's aesthetic and requirements.
Is it essential to hire a surveyor?
When considering maintenance for windows and doors, the question of hiring a surveyor often arises. Ultimately, the decision will depend on the particular problem at hand and the person's ability to assess it.
Enhancing your skill in basic do-it-yourself projects, such as repairing a broken handle or fixing a damaged window, can boost your self-assurance when tackling personal tasks. However, for more complex problems like structural issues or extensive wood decay, it is advisable to enlist the help of an experienced professional.
Consulting a surveyor can be highly advantageous when evaluating the state of your windows and doors. Utilizing their specialized knowledge, they are able to identify any required improvements in insulation, safety, or energy efficiency and suggest the most appropriate course of action – whether it involves repairs or replacements.
Collaborating with a surveyor can lead to long-term benefits. Their proficiency in conducting on-site surveys and offering appropriate recommendations allows for efficient resolution of potential concerns. Taking a proactive approach ensures the durability and security of your windows and doors for an extended duration.
The guidance of a skilled surveyor is crucial when it comes to window and door repairs in Sutton Coldfield. With their experience and knowledge, they can provide valuable recommendations for effectively maintaining, protecting, and improving the overall look and functionality of your house.
Customer feedback
To ensure a knowledgeable choice for window repairs in Sutton Coldfield, thorough research on customer reviews is essential. Thankfully, Sutton Coldfield Window and Door Repairs has garnered a solid reputation among their contented clientele.
Both Mr. Jones and Mrs. Humpfries were extremely pleased with our team's outstanding window repair services and efficient fulfillment of their unique requirements. They praised our expertise and meticulous attention to detail in completing the task.
Miss. Gates was highly pleased with our team's outstanding customer service while repairing her composite door.
At Sutton Coldfield Window and Door Repairs, we value your home above all else. Our aim is to go above and beyond in providing exceptional services that surpass your expectations.
Incorporating recommendations is an integral tactic in showcasing the superiority of our services and fostering a strong sense of reliability among our target audience.
Consider the viewpoints of individuals who have employed a window expert in Sutton Coldfield. Rather than solely depending on our own judgments, peruse through the testimonials from satisfied customers and develop your own perspective.
Contact us.
For all your window and door needs in Sutton Coldfield, count on our reputable company for reliable solutions. Our experienced team is ready to tackle any problems with your windows or doors.
Enhance the security and ambiance of your home by addressing any concerns with your windows or doors. Contact us for a complimentary estimate now! Our offerings offer unparalleled value, and our commitment to customer happiness ensures impeccable outcomes.
Our team of professionals is fully committed to offering high-quality aid for all your window and door glazing needs. Our range of services encompasses the replacement and installation of sealed units, repair work on double glazed windows, and the renewal of composite doors. Each job is handled with utmost skill and expertise.
With our team's extensive expertise in the industry, we are dedicated to carefully renovating all of your windows and doors, regardless of the project's scope. Our years of experience in this field guarantee outstanding service that you can rely on.
When it comes to your windows, rely on Sutton Coldfield Window and Door Repairs for all of your repair and maintenance needs. Contact us via our online form or by phone, and we will ensure that your windows are in top-quality condition. Our services are trusted, top-quality, and customized to meet your specific needs.
Sutton Coldfield Window and Door Repairs is your one-stop-shop for all window repair needs. Our team is wholly dedicated to providing complete satisfaction in every aspect of our services. You can trust us to deliver the highest standard of service, eliminating the need to search for alternatives elsewhere.
In and around Sutton Coldfield
Sutton Coldfield, a vibrant town nestled in the heart of West Midlands, exudes an air of sophistication and charm. Boasting a rich history dating back to Roman times, Sutton Coldfield has gracefully evolved into a modern hub while preserving its cultural heritage.
The town's picturesque landscapes are characterized by expansive green spaces, including Sutton Park – one of Europe's largest urban parks – offering residents and visitors alike ample opportunities for leisurely strolls or invigorating outdoor activities. With its well-maintained Victorian architecture adorning the streets, Sutton Coldfield creates an ambiance that seamlessly blends tradition with contemporary living.
This is further complemented by an array of fine dining establishments that cater to diverse palates and offer culinary experiences unparalleled in this region. Furthermore, Sutton Coldfield stands as a thriving economic center within West Midlands, fostering innovation and entrepreneurship across various industries ranging from technology to retail.
Its bustling shopping centers showcase both international brands and local artisans' offerings, cementing the town's position as a premier destination for all types of retail therapy.Additionally, Sutton Coldfield prides itself on being home to numerous educational institutions renowned for their academic excellence.
From prestigious primary schools to esteemed secondary institutions and colleges catering to higher education needs; students here benefit from top-quality educational facilities that nurture intellectual growth whilst instilling strong values.Transportation infrastructure in Sutton Coldfield is highly efficient with excellent connectivity options on offer. The town enjoys easy access via road networks such as the M6 motorway while benefiting from reliable public transport.
We cover the B72, B73, B74, B75 and B76 postcodes. We also provide emergency boarding up services for those who have the misfortune of having their property damaged by the weather, burglary or have had their home vandalised.
To view our full range of services, click on the links opposite. If you wish to speak to us you can either call on 0121 752 2376 or fill out the enquiry form opposite
Sutton Coldfield Window and Door Repairs
Minworth Industrial Park
Forge Lane
Minworth
Sutton Coldfield
B76 1AH
TEL: 0121 752 2376
Opening Hours
Mon 08:00 – 18:00
Tuesday 08:00 – 18:00
Wednesday 08:00 – 18:00
Thursday 08:00 – 18:00
Friday 08:00 – 18:00
Saturday 09:00 – 15:00
Sunday – Closed