Window Doctor near Walsall – Double Glazing Doctor – Door Doctor
01922 661850
Do your windows and doors need some attention? If so, the experienced staff at Walsall Window and Door Repairs are here to help. Our window professionals close to Walsall offer a broad range of services to identify and rectify any issues you may be having. We offer replacements for glazing, repairs for misted double glazed panes, composite door repair and more.
No matter your window and door needs, Walsall Window and Door Repairs can help you create a cozier atmosphere for your dwelling with improved energy efficiency. Don't struggle with air drafts or sticky doors – our professionals will make sure to get the transformation done in no time. Get comfortable and let us take it from here!
A Little About Walsall Window and Door Repairs
Welcome to Walsall Window and Door Repairs, also referred to as the Walsall Window Doctor. We are highly proud of our outstanding window solutions in the region of Walsall and its environs. Our skillful team has been delivering superior answers to your window and door needs for many years with no comparison!
At Walsall Window and Door Repairs, we strive to revitalize your windows and doors. Our goal is to ensure not only their aesthetic appeal, but also their functionality, granting you a sense of security and keeping your energy costs low.
Our experts possess the required ability to tackle all types and sizes of challenges. We will use our wide range of instruments and qualifications to repair shattered window panes, mend malfunctioning locks or hinges, or whatever else you may need; only utilizing materials and techniques of superior quality to guarantee that your requirements are met or surpassed.
At our repair company, customer satisfaction is held in the highest regard. Our team is friendly and will happily keep you up to date on progress before commencing their work and provide support throughout. All queries will be promptly answered.
For your window and door repair needs, Walsall Window and Door Repairs is your go-to. They provide top-notch service and have quotes available at no cost. Don't miss out!
Services Offered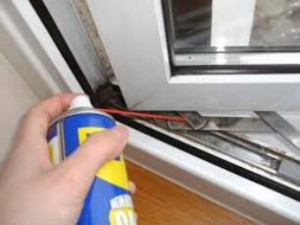 Walsall Window and Door Repairs' team is geared to provide solutions for any window or door issues. Our professionals can handle cracked panes, dysfunctional doors, and unblocking double glazed units. Let us help you!
Our specialists are renowned for their expertise in window glass replacement and repair. We understand that when it comes to broken or cracked windows or doors, you need a fast solution. That is why we offer a range of glass options to suit both your requirements and budget. Our team has the experience necessary to help find the perfect solution for you.
If you need help with any window repairs, we are the people to call. Our team of engineers possess the expertise to take care of a diverse range of issues, from jammed locks to hinge damage. We know the significance of having properly functioning windows, in terms of both security and comfort in your home.
If you're having any issues with your doors, let our knowledgeable professionals come lend a hand. We guarantee that they'll be performing optimally in no time – secure and effortless operation all around!
Spotting condensation between the panes of your double glazed windows or doors may indicate that the seal has been damaged. Our professionals can help by either replacing or repairing them, to guarantee they preserve their insulation abilities.
Our experience in composites door repairs makes it easy to improve the look and security of your door. Composite doors are renowned for their strength and longevity, however sometimes they may need expert assistance if they're damaged or not performing correctly. Our knowledgeable staff are on-hand to take care of any difficulties you're having, restoring your composite door to its original state. Get in touch with us now for all of your window and door repair needs!
Replacement Double Glazed Units
Replacement glazing can be a great energy-saver and enhance the look of your residence. Walsall Window and Door Repairs are available to help with any window renovation or double-glazing requirements.
Our team of window doctors is experienced and knowledgeable in providing glazing replacements of exceptional quality that can really upgrade your home. We recognise that all buildings are special; so, we have several glass alternatives to suit both your requirements and aesthetic.
Our qualified engineers take all necessary measurements and develop a tailored quote to meet your needs. We obtain superior quality glass from top suppliers in the industry and fit them securely for optimal longevity and energy efficiency – a process that we have immense pride in.
Our team has the knowledge and experience needed to repair or replace windows for your home. You'll increase the aesthetic appeal of your property while adding insulation and soundproofing to reduce draughts and lower energy bills.
At Walsall Window and Door Repairs, we offer premium window replacement services. Whether you need to change a single unit or the entire house, we have just the right options for you. Get in touch for your free estimate today!
Window Repair
Homeowners often have problems with their windows- a cracked pane, a malfunctioning device- which can be real nuisances. But don't worry, Walsall Window and Door Repairs is on hand to provide assistance.
Thanks to our experienced engineers, every window issue can be solved. Minor tasks like exchanging faulty handles or hinges are handled with ease, while we will tackle more extensive projects such as replacing the glass. Rest assured that we can get your windows looking perfect once more!
When assessing window damages, we provide straightforward solutions and use only the highest-quality materials and tools to guarantee a precise fix.
Our window repair services are designed to provide a comprehensive, durable remedy – curbing drafts, blocking leakage and preventing rattling. We guarantee your windows will be repaired to the highest standard, ensuring long-term results.
Walsall Window and Door Repairs can bring new life to your windows, while conserving the energy efficiency and visual charm of your home. Contact us now for more info or a free cost estimation!
At Walsall Window and Door Repairs, we cater to all sizes of repair jobs – from small to large; your valuable asset is in safe hands with us!
uPVC Window Repairs
At Walsall Window and Door Repairs, our team of professionals are unparalleled in the realm of uPVC window repairs. Appreciative of their technical prowess, any issue will be addressed promptly and accurately. Trust us for the finest outcomes!
Our expert engineers can take care of any standard issue that may arise with your uPVC windows. From draughts and condensation, to defective locks or handles, to perished hinges or seals and smashed glass panes – we understand the importance of preserving the security and energy efficiency provided by your windows, which is why our repairs are carried out with great attention.
At Walsall Window and Door Repairs, we offer tailored assessments to determine the most appropriate course of action for your window system. Our cost-efficient options can ensure all uPVC windows remain in excellent condition, maximizing their function and keeping their visual appeal. Even in cases of significant deterioration, our experienced team can work wonders to extend the life of your windows without sacrificing their desirability.
Door Repair
Doors are a crucial part of any home or office, ensuring security, confidentiality and convenience. Unfortunately, frequent use or inclement weather can cause them to deteriorate or become damaged. Therefore, it is vital to take action right away to keep them functioning properly and protect against additional damage.
Walsall Window and Door Repairs are committed to providing expert assistance to our local residential and commercial customers. Our experienced engineers have the ability to accurately diagnose any door issues and resolve them quickly.
If your door is sticking, squeaking, not shutting right, or has an unreliable lock, our experts have the skills and equipment to get it running again. We know how unsettling a malfunctioning entrance can be and how it jeopardizes your safety. To help you out, we act swiftly and guarantee satisfactory outcomes.
We have an extensive collection of replacement parts for doors which cannot be fixed, ensuring reliable and sturdy outcomes. Our portfolio encompasses hinges, handles, locks and frames of superior quality.
Don't let your day be ruined or your home's security jeopardised – contact us today for reliable door repair services in Walsall.
uPVC Door Repairs
Choosing Walsall Window and Door Repairs for uPVC door repairs is the sensible option. Their experienced team is on hand to assess and find a practical solution for any issue you have, from wear to broken hinges, or locks that are no longer working properly. You can rest assured that with their help your entryway will be restored back to its original condition in no time.
For window and door repairs, Walsall Window and Door Repairs are your one-stop shop. They use the latest tools and stock quality spares to ensure that each job is done precisely and carefully. Their professionals are adept in solving any issue with uPVC doors, whether it be misalignment, draughts, rigid locks or stiff handles.
Walsall Window and Door Repairs are the perfect solution for any uPVC door repair needs. Their speedy service, professional advice and commitment to excellence are sure to impress, leaving you satisfied every time.
Composite Door Repairs
Are you in need of a composite door repair? If so, then you've come to the right place. Here, at our reputable company, we can provide you with an expert service when it comes to composite door repairs.
If your composite door is starting to look a bit past its prime, don't hesitate to get in touch with Walsall Window and Door Repairs. Our specialists are here to help you restore it back to its former glory! We guarantee that our team will have your entrance looking like new in no time!
Composite doors are renowned for their strength and durability, but there may be instances when they require maintenance; from cracks and creases to discoloration. Our highly trained engineers have the skills to tackle these issues with ease.
At our workshop, we employ the finest materials and most advanced techniques to restore composite doors. Our professionals are experienced in tending to small imperfections as well as complex panel issues. We guarantee a superior finish, reinstating your door to its original look.
We recognize the importance of security to homeowners, and we give special attention to assessing any possible weaknesses in your composite door as part of the repair procedure. You can be sure that our service will not only refresh its appearance but also strengthen its reliability.
Our repair services in the Walsall area will keep your home's aesthetics and safety uncompromised. Make sure you reach out to us for the best results!
Patio Door Repairs
Walsall Window and Door Repairs provide superior services to ensure the longevity of your patio door. Our knowledgeable engineers have the capability and knowledge necessary to repair any issue – from a faulty latch to misaligned hinges.
We understand that a broken patio door can have an effect on your house's aesthetics, protection and energy efficiency. Therefore, we vow to act quickly in addressing any worries you may have. We only use the best materials and techniques to assure that any repairs are done correctly and your sliding door is back in peak condition.
At Walsall Window and Door Repairs, we are dedicated to providing outstanding service. We strive to exceed our customers' expectations as we help them with their patio door repairs. With us, you can trust that your patio doors will be fixed effectively, enhancing their look and performance – you can rely on us to do it right!
French Door Repairs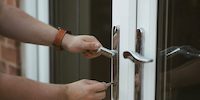 Customers of Walsall Window and Door Repairs can be sure that our experienced professionals will provide them with the best French door repair services. Our work is of the highest quality, always exceeding expectations.
Our team can tackle any issue you have with your French doors, from realignment to broken glass. We use the best materials and tools available and are devoted to every job we do.
The Walsall Window and Door Repairs team are committed to offering top-notch repairs of your French doors. They guarantee superior performance, an eye-catching result, and compliance with industry standards. You can trust that you will be delighted with the finished product!
Bifold Door Repairs
If you're looking for expert bifold door repairs, 'Walsall Window and Door Repairs' is the place to go. Our team of skilled professionals have the knowledge and experience to tackle any problem, no matter how complex. We have years of expertise working with a wide range of issues related to these doors. Put your trust in us and we'll have them back in perfect condition quickly.
At 'Walsall Window and Door Repairs', we take pride in our capacity to swiftly pinpoint and address any problems with your bifold door. Our steadfast dedication to perfection means that each segment of the system is evaluated thoroughly, delivering error-free results. Trust us to have your door operational without delay.
Misted Double Glazing Repairs
Are you noticing condensation or fog between your window panes? Walsall Window and Door Repairs are here to take care of that! Our competent sealed unit replacements will make your windows appear and function like brand new!
Our experts recognize the significance of efficient insulation. Our glass sealed unit replacement service can help you reach comfortable temperatures, reducing energy bills, and eradicate drafts which result in excess heat loss. Take advantage of our experience today!
We are proud of the premium materials used to construct our glass sealed units, and our engineers have remarkable expertise in ensuring a flawless fit. We strive for ultimate accuracy during installation, thereby guaranteeing exceptional performance and longevity.
Replacing your windows' sealed units can contribute to a better energy efficiency and boost the aesthetic appeal of your home. We have a range of options for you to choose from, such as clear glass for maximum visibility, or frosted or patterned designs that add some desired privacy. Pick what works best with the look of the room.
It's vital not to overlook the need to take care of condensation and fogging on double-glazed windows. Walsall Window and Door Repairs provide specialist glass sealed unit replacements that can restore your windows back to their original clarity, insulation, and effectiveness.
Get a Quote
Our customers will find that getting a quote for their window and door repairs is a straightforward process. Walsall Window and Door Repairs have set up a convenient system in order to make the process easy from the start.
Have a look at our website or give us a call and our friendly team will be more than happy to provide you with answers to any queries you have. Additionally, we'll need some information on the service you're seeking – repair or replacement.
Our experts use the data provided to create an accurate quote based on the extent of the damage, the type of materials requested and any additional services.
At Walsall Window and Door Repairs, we are dedicated to offering quality service at a reasonable price. Our quotes will never contain any extra charges; what is agreed upfront is what customers will pay. We strive to provide our clients with affordable yet satisfactory results.
Contact us to receive your complimentary quote! Our experts will ensure your windows and doors look gorgeous at an inexpensive price. Don't wait – get in touch now!
How to Measure Your Windows
Measuring for window repairs or replacements can be daunting, but no need to worry. All that's required is understanding the correct process. To get started, here are the essential steps:
Using a tape measure, take several measurements across the window frame to get an accurate width. It's important to check because some windows may not be perfectly symmetrical.
Next, measure the window frame from top to bottom and record any differences that may be observed.
Accurately measuring the depth is an absolute must for any replacement or repair of a sealed glass unit, guaranteeing perfect fit.
Consider investigating hardware or decorative elements that could alter the size and form of your window. Examine what has been installed in it.
It is essential to carefully measure before ordering new windows or arranging repairs, which will guarantee that you acquire the ideal size and type of window for your property.
By following these steps, you can get the data you need to contact Walsall Window and Door Repairs for any window-related questions. Their experts will provide advice based on your measurements, helping to guide you to the solutions that fit your property's design and specs.
Do I Need a Surveyor?
A common query asked regarding window and door maintenance is if it's essential to get a surveyor in. Ultimately, the response depends on the nature of the problem and one's own capability when it comes to assessing said issue.
If you can address straightforward repairs, like tightening a handle or swapping out a cracked window, then you might be able to manage it on your own. But for difficulties that necessitate expert knowledge, like structural harm or serious wood decay, it's best to seek help from an accomplished specialist.
A surveyor's expertise is invaluable when it comes to assessing your windows and doors. Apart from insulation, safety and energy efficiency, they can also determine if repair or replacement is the most appropriate solution.
Employing a surveyor can be of profit to you in the long run; they are able to assess issues on-site exactly and recommend fitting solutions to protect against any additional damage. This proactive approach will ensure your windows and doors remain sound and secure for an extended duration.
A professional surveyor is a great way to go when Walsall needs window and door repairs. They can advise on the right maintenance as soon as possible, while preserving the appearance and functionality of your home.
Testimonials
If you're in need of window repairs in Walsall, it pays to investigate customer reviews in order to decide which company to use. Walsall Window and Door Repairs takes a great deal of pride in its positive reputation amongst its customers.
Mrs. James was delighted with the quick and efficient fix our team provided to repair her broken window. Her appreciation of their professionalism and attention to detail was echoed by Mr. Smith, who was equally pleased with the swift response he had received when requesting a replacement for his double glazed unit.
Ms. Greaves was full of adulation for our team, lauding them for their fantastic customer service while repairing her composite door.
At Walsall Window and Door Repairs, we acknowledge the significance of your home and strive to exceed your expectations in our services.
Testimonials are a great way to demonstrate the quality of our services and foster trust between us and those we aim to serve.
Rather than just take our word for it, why not see what others have said about their experience with a window specialist in Walsall? Check out the customer satisfaction reviews and make your own mind up.
Contact Us
If you're looking for a reliable window treatment provider in Walsall, your search ends with Walsall Window and Door Repairs. Our expert team can solve any issue you may have with your windows or doors.
Don't let your home's security and ambience be undermined by a defective window or door. Contact us now for an obligation-free quote! We offer remarkable services at an outstanding value, and take pride in providing outstanding customer service.
Our experienced team are here to provide a quality service for all glazing requirements, including the replacement of windows and doors, sealed unit installation, double glazing repair and composite door restoration. We will ensure that the job is done quickly and efficiently.
Regardless of its magnitude, our specialists guarantee that your windows and doors will be brought back to ideal condition. With many years in this field, we pledge to always offer outstanding attention and pinpoint accuracy with every job.
Contact Walsall Window and Door Repairs – the local window experts! Use our form or give us a ring, and we'll make sure your windows always look fantastic and perform as they should. Reliable service guaranteed!
At Walsall Window and Door Repairs, you can have confidence that the highest standard of service is guaranteed. Rest assured our professional and committed team are always available to guarantee your complete satisfaction. You needn't look further – our window repair solutions are unmatched!
A little bit about Walsall
Walsall, a vibrant town nestled in the heart of West Midlands, embodies the perfect blend of history and modernity. Steeped in rich heritage, Walsall boasts an array of architectural marvels that captivate both locals and visitors alike. The iconic Walsall Leather Museum stands as a testament to its prestigious past as a renowned leatherworking hub, showcasing exquisite craftsmanship from times gone by.
As one strolls through the bustling streets adorned with charming Victorian buildings, it becomes evident that Walsall is not just about preserving its roots but also embracing progress. The state-of-the-art art galleries and contemporary theaters are testaments to this commitment to cultural evolution.
Moreover, Walsall's thriving economy offers diverse opportunities for ambitious professionals across various industries such as manufacturing, healthcare, and retail. With excellent transport links connecting it to major cities like Birmingham and Wolverhampton, Walsall serves as a strategic location for businesses seeking growth while enjoying the tranquility of suburban living.
Beyond its urban landscape lies vast green spaces where nature lovers can immerse themselves in serene surroundings at parks like Calderfields Golf Club or Barr Beacon Local Nature Reserve. This amalgamation of tradition and innovation makes Walsall an enchanting destination where history meets progress seamlessly – truly embodying everything one could desire from a lively town in West Midlands.
We cover the WS1, WS2, WS3, WS4, WS5, WS6, WS7, WS8, WS9 and WS10 postcodes. We also provide boarding up services for those who have the misfortune of having their property damaged by the weather, burglary or have had their home vandalised.
To view our full range of services, click on the links opposite. If you wish to speak to us you can either call on 01922 661850 or fill out the enquiry form opposite
Walsall Window and Door Repairs
Regal Drive
Walsall Enterprise Park
Walsall
WS2 9HQ
TEL: 01922 661850
Opening Hours
Mon 08:00 – 18:00
Tuesday 08:00 – 18:00
Wednesday 08:00 – 18:00
Thursday 08:00 – 18:00
Friday 08:00 – 18:00
Saturday 09:00 – 15:00
Sunday – Closed