Window Doctor near Welwyn Garden City – Double Glazing Repairs
01707 708417
Are you in need of help with your windows and doors? Look to Welwyn Garden City Window Repair for all your needs. Our expert team near Welwyn Garden City provides a variety of services to handle any problems that may arise. Our areas of expertise include replacing glass, fixing misty double glazed windows, and repairing composite doors.
Don't let any window or door problems bother you anymore – rely on Welwyn Garden City Window Repair to improve your home's comfort and energy efficiency. Say goodbye to cold drafts and door struggles, as our team of experts will take care of everything while you kick back and relax!
A little about Welwyn Garden City Window Repair
Hello and thank you for selecting Welwyn Garden City Window Repair, also known as Welwyn Garden City Window Doctor. Our team of experienced experts has been offering exceptional window services to the people of Welwyn Garden City and surrounding areas for many years. Our commitment to excellence has distinguished us from any other company, and we are proud to provide outstanding solutions.
At Welwyn Garden City Window Repair, we are committed to providing your windows and doors with a full makeover. This will not only improve their look but also guarantee their longevity, giving you peace of mind and energy-efficient cost savings for your household.
Our experienced team is capable of handling challenges of any scale. With access to a diverse array of tools and expertise, we are well-equipped to tackle tasks ranging from repairing broken window panes to fixing faulty locks and hinges. You can trust that we will use top-quality materials and techniques to not only meet but surpass your expectations for satisfaction.
Customer satisfaction is a top priority at our repair company. Our team is dedicated to keeping customers informed with detailed updates and providing continuous support. You can count on us to promptly address any inquiries you may have.
Take advantage of the services provided by Welwyn Garden City Window Repair for all your repair needs. Their service is top-quality and they even offer free quotes.
WGC Window Doctor Services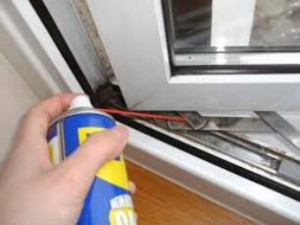 Let Welwyn Garden City Window Repair take care of your window and door problems. Our skilled professionals are equipped to solve any issues you may have, from shattered panes to malfunctioning doors and misted double-glazed units. Let us help you today!
Our team of skilled experts have a solid reputation for replacing and repairing window glass. We recognize the importance of promptly addressing any damage to your windows and doors. That's why we offer a variety of glass options tailored to fit your individual needs and budget. You can trust our well-prepared team to assist you in finding the optimal solution for your situation.
Should your windows need repair, our engineers are the perfect choice. Using their knowledge and skills, they can address a range of problems like stuck hinges and broken locks. Maintaining functional windows is essential for the well-being and peace of mind in your household, and our experts are here to help you regain that feeling of protection and warmth.
Allow our experienced team to assist with any door-related concerns. Their expertise and abilities will ensure smooth operation, enabling convenient and secure usage within a reasonable timeframe.
Do you notice any condensation between your double glazed windows or doors? If so, it is likely caused by a worn seal. Our experienced engineers can either repair or replace the seal to maintain top insulation efficiency.
At our company, we understand the importance of a secure and aesthetically pleasing front door. That's why we specialize in repairing composite doors, renowned for their durability and strength. If you experience any issues or damage to your door, know that our capable team is prepared to restore it to its original condition. Don't hesitate to contact us for all of your window and door repair needs!
Replacement Double Glazed Units
Choosing replacement glazing not only improves the energy efficiency of your home, but also enhances its overall look. Welwyn Garden City Window Repair is here to assist you with any needed window or double-glazing replacements.
Our experienced team of window experts is committed to providing a diverse selection of glazing options to elevate your living space. We understand that every property is unique, and that's why we offer a wide range of glass types to accommodate your specific requirements and style preferences.
Our expert engineers oversee all components, starting with precise measurements and a customized quote. We utilize high-grade glass from top suppliers and ensure flawless installation for maximum durability and energy efficiency – an aspect that we deeply value.
Our team is highly skilled and experienced in both window repair and replacement for your home, resulting in a refreshed overall look. This also offers insulation and soundproofing benefits, effectively reducing drafts and energy costs.
At Welwyn Garden City Window Repair, we provide high-quality window replacement choices. Whether you require a single unit replaced or desire to refresh your home's appearance, we have the perfect solutions available for you. Contact us today to receive a free estimate!
Window Repair
For homeowners, encountering various window-related issues is a common occurrence. From cracked glass to malfunctioning mechanisms, these problems can be frustrating. But do not worry, help is just a call away with the prompt services of Welwyn Garden City Window Repair.
Rest easy knowing our skilled engineers are fully prepared to tackle any window issue that comes their way. Whether it's a faulty handle, hinge, or the need for a glass replacement, we guarantee flawless results every time.
We make sure to use only top-quality materials and tools in our evaluations of window damages, prioritizing effective solutions that are simple and precise.
Our window repair services are skillfully designed to fulfill all your needs, from sealing drafts and blocking moisture to reducing rattling. We assure you that our repairs meet the highest quality standards and will yield durable results.
Attention all who want to revive their windows while also maintaining energy efficiency and appearance, Welwyn Garden City Window Repair is here to help. Reach out to us now for a free price quote or additional details.
You can trust that Welwyn Garden City Window Repair is fully prepared to handle any repair, regardless of its scope. Rest assured that your valuable asset will be in capable hands with us!
uPVC Window Repairs
At Welwyn Garden City Window Repair, our team of professionals is unmatched when it comes to addressing uPVC window repair issues. Rest assured, their vast expertise guarantees exceptional results every time!
Our capable engineers are well-prepared to handle any common issues with your uPVC windows. We prioritize the security and energy efficiency of your windows, and therefore approach all repairs with careful precision. This encompasses resolving problems like draughts and condensation, repairing faulty locks or handles, replacing worn hinges or seals, and installing new glass panes if necessary.
At Welwyn Garden City Window Repair, we put great care into assessing your window system and finding the best solution. Our affordable options maintain the quality and visual appeal of uPVC windows, regardless of their level of damage. Our skilled team can address even the most severely damaged windows, ensuring their longevity without compromising their appearance.
Door Repair
Entrances are of great importance in both homes and workplaces, ensuring both safety and convenience. However, elements like wear and tear or severe weather conditions can lead to their deterioration. As such, it is crucial to take immediate measures to maintain their effectiveness and avoid further harm.
At Welwyn Garden City Window Repair, we are committed to offering exceptional support to both our local businesses and residential customers. Our team of skilled engineers is equipped to quickly identify any door problems and efficiently address them.
Should your door experience any difficulties, our highly trained professionals are ready to provide aid. Whether it is binding, making noise, failing to secure properly, or has a faulty lock, our staff has the expertise and tools necessary to rectify the issue. We understand the inconvenience and potential hazards of having an unreliable entrance, which is why we aim to promptly address all concerns and deliver satisfactory results for your peace of mind.
Rest assured that our extensive selection of replacement parts for irreparable doors guarantees dependable and long-lasting outcomes. Whether you need premium hinges, handles, locks, or frames, our stock has all your needs covered. Don't let a damaged door ruin your day or jeopardize the safety of your property. Get in touch with us today for trusted door repair services in Welwyn Garden City.
uPVC Door Repairs
Rely on Welwyn Garden City Window Repair for all your uPVC door repair requirements. Count on their expert staff to swiftly address any concerns, including hinges, locks, or general deterioration, and restore your entryway to its former splendor.
At Welwyn Garden City Window Repair, we offer a complete range of services for fixing windows and doors. Our team utilizes state-of-the-art technology and high-grade replacement materials to ensure precision and attention to detail in every project. Our trained professionals possess the necessary skills to address all uPVC door problems, such as misalignment, draughts, stubborn locks, or stiff handles.
At Welwyn Garden City Window Repair, we offer top-quality uPVC door repair services that are sure to meet your needs. With our swift response time, vast knowledge, and unwavering dedication to quality, you can trust that the end result will leave you completely satisfied.
Composite Door Repairs
For top-quality repair services for your composite door, our reliable company is the go-to choice.
Should you notice any indications of damage or deterioration on your composite door, do not hesitate to contact Welwyn Garden City Window Repair. Our team possesses the necessary tools and expertise to rejuvenate it back to its original state, ensuring that your entryway maintains its immaculate appearance.
Renowned for their long-lasting strength and trustworthiness, composite doors may need periodic maintenance to fix any fractures, folds, or change in color. Our proficient engineers are fully capable of resolving these issues with ease.
At our workshop, we use only the best materials and up-to-date methods to fix composite doors. Our experienced staff is well-equipped to handle any type of damage, big or small. Rest assured, we will restore your door to its former glory and deliver outstanding results.
At our company, ensuring the safety of homeowners is a top priority. That's why we take great care to identify and address any potential vulnerabilities in your composite door when performing repairs. Our service not only improves its appearance, but also strengthens its dependability. In Welwyn Garden City, our repair services provide a combination of visual appeal and safety. Contact us for the best outcomes.
Patio Door Repairs
Welwyn Garden City Window Repair provides top-quality services to enhance the longevity of your patio door. Our team of skilled engineers has the necessary knowledge and capabilities to address a wide range of issues, such as broken latches or misaligned hinges.
We understand that a damaged patio door can affect the aesthetics, safety, and energy efficiency of your residence. Therefore, we guarantee to swiftly attend to any issues you may have. Our utilization of high-grade materials and techniques guarantees precise repairs that will restore your sliding door to its prime condition.
At Welwyn Garden City Window Repair, our dedication is to provide outstanding service. We strive to exceed our clients' expectations for patio door repairs, going the extra mile. You can rely on us to expertly enhance both the aesthetics and functionality of your patio doors – be assured, we will successfully complete the task!
French Door Repairs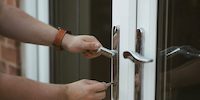 You can trust Welwyn Garden City Window Repair to have a team of talented professionals who are prepared to provide exceptional repairs for your French doors. Our services consistently surpass expectations and are of the utmost caliber.
Be reassured that our team is equipped to handle all matters concerning your French doors, regardless of whether it involves realignment or replacing damaged glass. Our commitment to using high-quality materials and tools remains steadfast in every project we undertake.
You can have peace of mind knowing that the proficient engineers at Welwyn Garden City Window Repair promise outstanding performance, a satisfying end result, and adherence to all industry regulations. You can have complete faith in their ability to provide high-caliber outcomes.
Bifold Door Repairs
If you're seeking help with bifold door repairs, look no further than 'Welwyn Garden City Window Repair.' Our skilled team has a wealth of knowledge and experience in addressing various problems with these doors. Rest assured, our years of expertise guarantee a swift and effective restoration of your doors' functionality.
At 'Welwyn Garden City Window Repair', we take great pride in our ability to quickly identify and resolve any issues with your bifold door. Our commitment to excellence means that we meticulously inspect each component, ensuring that your door operates smoothly and efficiently.
Misted Double Glazing Repairs
Spot any condensation or mist between your window panes? Let Welwyn Garden City Window Repair handle it! Our swift sealed unit replacements will refresh the look and feel of your windows.
Discover the importance of effective insulation from our team of experts. Our sealed window unit replacement service can help regulate temperatures, reduce energy costs, and eradicate drafts that cause excessive heat loss. Take advantage of our specialized expertise immediately!
Our dedication to delivering excellence is evident in the utilization of top-quality materials for our glass sealed units. Our engineers possess extensive expertise in achieving seamless integration. We prioritize accuracy during installation, guaranteeing long-term effectiveness and durability.
By enhancing the sealed units on your windows, you can both improve energy efficiency and enhance the visual appeal of your home. With a diverse selection of styles available, there are plenty of options to choose from. You can opt for transparent glass for an unobstructed view or select frosted or patterned designs for increased privacy. Consider choosing the design that best complements the room.
When it comes to maintaining your double-glazing windows, addressing condensation and misting is essential. Fortunately, Welwyn Garden City Window Repair specializes in replacing sealed units to restore your windows' clarity, insulation, and overall effectiveness.
Request a a quote?
At Welwyn Garden City Window Repair, we have implemented a convenient system to streamline the process of receiving repair quotes. We are certain that our customers will appreciate the ease and simplicity of this system.
Utilize our website or reach out to us directly and our friendly team will be delighted to assist with any inquiries you may have. Furthermore, we will require details regarding the type of service you require, whether it be for repair or replacement.
Our specialists use the given information to generate an accurate estimate, factoring in the scope of the damage, necessary materials, and any extra services.
At Welwyn Garden City Window Repair, we strive to offer exceptional service at an affordable rate. Our quotes encompass the entire cost, guaranteeing that the agreed-upon price is precisely what you'll be charged. Our objective is to provide our valued customers with satisfactory and cost-efficient outcomes.
Don't hesitate – utilize our complimentary quote opportunity and let our skilled team improve the look of your windows and doors at a budget-friendly cost. Contact us now to begin!
Ensure precise measurements of your windows.
Although it may seem overwhelming at first, finding the right solution for window repairs or replacements is actually quite manageable. The important thing is to become familiar with the correct approach. Here are the essential steps to begin:
When using a tape measure to determine the width of a window frame, it is crucial to take multiple measurements in order to achieve accuracy. This is due to the fact that windows are not always perfectly symmetrical. Therefore, be sure to double check for any discrepancies in order to ensure precision.
When measuring the window frame vertically, make sure to note any possible differences.
Accurate depth measurements are essential for proper replacement or repair of a sealed glass unit, ensuring an optimal fit.
Discover the possibilities of altering the hardware or integrating decorative elements to enhance the look and size of your window. Evaluate what is currently being utilized.
Prior to making any window purchases or scheduling repairs, it is essential to obtain precise measurements. This ensures that the chosen windows are a perfect fit and complement for your home.
To access Welwyn Garden City Window Repair, follow these steps to obtain their contact details. Their team of experts will then offer customized assistance based on your measurements, assisting you in finding the ideal solution for your home's layout and requirements.
Is it crucial to employ a surveyor?
When it comes to maintaining windows and doors, many wonder if they should seek the advice of a surveyor. Ultimately, the best course of action will depend on the particular issue at hand and one's own ability to assess it.
While mastering basic DIY skills, such as tightening a handle or replacing a broken window, can boost your confidence in tackling tasks on your own, it's important to remember that more complex issues may require the expertise of a qualified professional.
When it comes to evaluating your windows and doors, the experience of a surveyor can be a valuable asset. They have the ability to determine if any insulation, safety enhancements, or energy efficiency updates are needed and can provide guidance on whether repair or replacement is the best option.
By enlisting the help of a surveyor, you can secure long-term benefits. Through their skill in conducting on-site surveys and suggesting fitting remedies, potential concerns can be precisely resolved. Taking a proactive stance will allow you to uphold the durability and security of your windows and doors over time.
It is strongly advised to enlist the services of a professional surveyor for window and door repairs in Welwyn Garden City. They provide invaluable assistance in maintaining, safeguarding, and enhancing the appearance and functionality of your home.
Testimonials from our clients
When searching for window repairs in Welwyn Garden City, conducting thorough research on customer reviews is crucial in order to make a well-informed choice. Fortunately, Welwyn Garden City Window Repair has built a solid reputation among its contented clientele.
Mrs. Solomon was overjoyed with the proficient and adept repair our team completed on her broken window. Likewise, Mr. Ashton voiced his contentment with the prompt delivery of his request for a new double glazed unit, commending their expertise and attention to detail in the task.
Mrs. Jolly was highly impressed with our team's exceptional customer service during the repair of her composite door.
At Welwyn Garden City Window Repair, your home is our top priority. Our team strives to surpass your expectations with our exceptional services.
Incorporating endorsements is a valuable way to showcase the superiority of our services and cultivate a strong sense of confidence with those we strive to serve.
Rather than just trusting our own viewpoint, why not consider the input of those who have previously worked with a window specialist in Welwyn Garden City? Take a look at the customer satisfaction reviews and come to your own conclusion.
Contact us
When it comes to your windows and doors in Welwyn Garden City, there's no need to search any further. Trust our reliable company, Welwyn Garden City Window Repair, for all your needs. Our skilled team has the expertise to handle any issues you may be facing with your windows or doors.
Maintain the safety and atmosphere of your home by fixing any damaged windows or doors. Contact us now for a complimentary estimate! Our offerings offer great worth and our commitment to fulfilling our customers ensures flawless outcomes.
Our expert team is committed to delivering top-quality support for all your window and door glazing needs, such as replacements, installations of sealed units, repairs for double glazed windows, and renewals for composite doors. These tasks will be carried out efficiently and promptly.
Our skilled team is devoted to reviving your windows and doors to their original pristine state, regardless of the project's scope. With extensive experience in this area, we guarantee our dedication to providing top-quality service with precise attention to detail for all tasks.
Look no further than Welwyn Garden City Window Repair for all of your window repair and maintenance needs. Our team of experts will guarantee that your windows are always in optimal condition and operating seamlessly. Whether you prefer to contact us through our online form or by phone, you can trust that our service is top-quality and consistently delivers the best results.
At Welwyn Garden City Window Repair, our team is committed to providing you with the best possible service. You can trust us to maintain the highest level of quality in all of our window repair solutions. There's no need to look anywhere else!
About Welwyn Garden City
Welwyn Garden City, nestled in the picturesque county of Hertfordshire, is a prime example of urban planning at its finest. Designed by renowned architect Louis de Soissons in 1920, Welwyn Garden City was envisioned as a perfect harmony between nature and modernity. Its carefully curated green spaces, tree-lined streets, and meticulously planned neighborhoods contribute to an idyllic ambiance that sets it apart from other cities in the region.
From its inception, Welwyn Garden City has prioritized sustainable development and quality of life for its residents. Its unique garden city concept incorporates numerous parks and gardens throughout the town's layout, providing ample opportunities for leisurely strolls or quiet contemplation amidst lush greenery. The integration of these natural elements not only enhances the aesthetic appeal but also promotes a healthier lifestyle among inhabitants.
One notable aspect of Welwyn Garden City is its architectural coherence and attention to detail. Each building within this well-designed city adheres to strict guidelines that ensure visual harmony across every street corner. As one walks through the residential areas adorned with charming cottages or ventures into bustling commercial districts boasting elegant storefronts, there is an undeniable sense of unity that permeates each structure.
This seamless blend between architecture and green spaces fosters a strong community spirit where people take pride in their surroundings.Moreover, Welwyn Garden City boasts excellent infrastructure with efficient transport links connecting it seamlessly to neighboring towns and London itself. With two railway stations providing frequent services to central London along with convenient road connections
We cover the AL7 and AL8 postcodes and also provide boarding up services for those who have the misfortune of having their property damaged by the weather, burglary or have had their home vandalised.
To view our full range of services, click on the links opposite. If you wish to speak to us you can either call on 01707 708417 or fill out the enquiry form opposite
We also cover Wheathampstead
Welwyn Garden City Window Repair
Burrowfield Industrial Estate
Burrowfield
Welwyn Garden City
AL7 4SR
TEL: 01707 708417
Opening Hours
Mon 08:00 – 18:00
Tuesday 08:00 – 18:00
Wednesday 08:00 – 18:00
Thursday 08:00 – 18:00
Friday 08:00 – 18:00
Saturday 09:00 – 15:00
Sunday – Closed