Window Doctor near Woking – Double Glazing Repairs – uPVC Repairs
01483 351004
Looking for help with your windows and doors? Woking Window and Door Repairs is here for you. Our team, located near Woking, provides a wide variety of solutions to tackle any problems you may have. Some of our areas of expertise include replacing glazing, repairing misted double glazed panes, and fixing composite doors.
Whether you are facing window or door problems, Woking Window and Door Repairs is your go-to for creating a cozier and more energy-efficient home. Say goodbye to cold drafts and door struggles, as our skilled team takes care of everything while you kick back and relax.
A little about Woking Window and Door Repairs
Hello and thank you for selecting Woking Window and Door Repairs, also known as Woking Window Doctor. Our team of expert engineers has been delivering outstanding window services to the people of Woking and its surrounding areas for years. Our commitment to excellence has distinguished us from other companies, and we are proud to offer our exceptional solutions.
At Woking Window and Door Repairs, our focus is on fully transforming your windows and doors. This means improving their appearance and increasing their durability, ultimately giving you peace of mind and energy-efficient benefits for your home.
Our team of experienced experts is prepared to take on any size obstacle. With a diverse array of tools and qualifications, we are capable of addressing issues like repairing damaged window panes or correcting malfunctioning locks and hinges. Be assured that we will utilize top-quality materials and methods to not only meet but exceed your satisfaction.
At our repair company, customer satisfaction is paramount. Our team is friendly and ensures customers are continuously updated, while also offering ongoing support. Rest assured, we are always available to address any inquiries you may have.
Take advantage of Woking Window and Door Repairs for all your repair requirements. Their service is top-quality and they also provide free estimates.
Woking Window Doctor – Services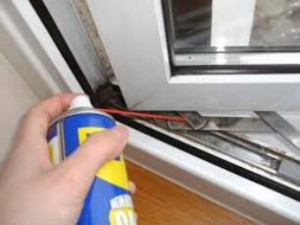 At Woking Window and Door Repairs, we are equipped to address all of your window and door concerns. Our team consists of seasoned professionals with expertise in fixing broken panes, faulty doors, and foggy double-glazed units. Let us be the ones to lend a hand!
Our skilled experts are recognized for their proficiency in replacing and repairing window glass. We recognize the importance of promptly addressing any issues with your windows and doors. To meet your individual requirements and budget, we offer a variety of glass choices. You can trust our well-prepared team to lead you towards the ideal resolution for your circumstances.
When in need of window repair, our engineers are the perfect choice. With their expertise, they can address a range of problems such as locked hinges and damaged locks. Having fully functional windows is essential for the safety and comfort of your home, and our team can help restore that feeling of security and coziness.
Our experienced team is here to assist you with any door-related concerns. Their expertise and abilities ensure effective operation, enabling easy and secure usage in a timely manner.
Do you see any condensation between your double glazed windows or doors? This may be caused by a degraded seal. Our experienced engineers can repair or replace the seal to maintain optimal insulation performance.
Here at our company, we understand the importance of a secure and aesthetically pleasing front entrance. This is why we specialize in restoring composite doors, which are renowned for their lasting durability. Should you encounter any challenges or your door experiences damage, you can trust our capable team to restore it to its original condition. Please don't hesitate to contact us for all your window and door maintenance requirements!
Replacement Double Glazed Units
By choosing to replace your glazing, you not only improve the energy efficiency of your home but also enhance its overall look. Allow Woking Window and Door Repairs to assist you with all your window and double-glazing replacement needs.
Our experienced window experts are committed to providing an array of glazing replacements that will elevate your residence. We understand the uniqueness of every home, which is why we provide a range of glass options tailored to meet your specific requirements and style preferences.
Our proficient engineers manage all steps, starting with precise measurements and offering a customized quote. We utilize high-quality glass from leading industry suppliers and ensure proper installation for maximum durability and energy efficiency – a source of great pride for us.
Our team possesses the expertise and skill to handle both window repairs and replacements for your home, resulting in a refreshed appearance. Furthermore, this service offers benefits such as insulation and sound reduction, effectively reducing drafts and saving on energy costs.
At Woking Window and Door Repairs, we provide high-quality options for window replacements. Whether you require a single unit replaced or desire to give your home a fresh appearance, we have the perfect solutions available. Contact us now for a free estimate!
Window Repair
Individuals who own homes may face various issues with their windows, including cracked glass or malfunctioning mechanisms. Fortunately, Woking Window and Door Repairs offers assistance for such situations.
Our skilled engineers possess the necessary tools and expertise to address various window concerns, such as malfunctioning handles, hinges, and glass replacements. You can trust us to restore your windows to their pristine condition no matter the problem at hand.
Our evaluations of window problems prioritize efficient solutions and employ only top-quality materials and tools to guarantee a precise repair.
Our window repairs are carefully designed to offer a comprehensive solution for your needs. This includes sealing drafts, preventing moisture from entering, and eliminating rattling. Our repairs are guaranteed to meet the highest quality standards, ensuring long-lasting results.
For individuals seeking to improve the condition of their windows while maintaining both energy efficiency and visual appeal, Woking Window and Door Repairs is available to assist you. Get in touch with us now for a free estimate or additional details.
You can rely on Woking Window and Door Repairs to handle any repair, regardless of size. Rest assured that your valuable asset is in capable hands with us!
uPVC Window Repairs
At Woking Window and Door Repairs, our unmatched team of experts will promptly and efficiently handle any issue with your uPVC windows. With their vast expertise, you can anticipate outstanding outcomes!
Our proficient engineers possess the necessary tools to tackle any common concerns that may arise with your uPVC windows. We are well aware of the significance of maintaining their safety and energy efficiency, which is why we approach all repairs with careful precision. This encompasses resolving problems such as draughts and condensation, as well as repairing malfunctioning locks or handles, worn hinges or seals, and replacing shattered glass panes.
At Woking Window and Door Repairs, we thoroughly assess your window system to find the best fit. Our cost-effective options uphold the integrity of uPVC windows while also maintaining their aesthetic appeal. Our experienced team can handle even the most severely damaged windows, prolonging their lifespan without sacrificing their appearance.
Door Repair
Entrances are essential in both residential and professional environments, serving as a vital source of security and convenience. Nevertheless, elements such as time or inclement conditions can lead to wear and tear on these crucial passageways. As such, it is crucial to take immediate measures to safeguard their functionality and avoid further degradation.
At Woking Window and Door Repairs, our focus is on delivering exceptional support to both our local enterprises and residential customers. Our team of proficient engineers possesses the expertise to quickly identify and resolve door-related problems with efficiency.
Should your door experience any issues, rest assured that our experienced engineers are ready to provide assistance. Our team is equipped with the necessary knowledge and tools to address any problems, whether it's sticking, squeaking, a faulty latch, or a malfunctioning lock. We understand the inconvenience and safety risks that come with an unreliable entrance, which is why we aim to quickly resolve any issues and deliver top-quality results for your peace of mind.
With a vast selection of replacement components for irreparable doors, we have full confidence in delivering dependable and long-lasting outcomes. Our inventory includes high-quality hinges, handles, locks, and frames to fully meet your needs. Don't let a malfunctioning door ruin your day or put your property at risk. Reach out to us today for trustworthy door repair solutions in Woking.
uPVC Door Repairs
Count on Woking Window and Door Repairs to address all your uPVC door repair needs. Their proficient team can swiftly diagnose and resolve any problems, be it with the hinges, locks, or general wear and tear. Your entryway will be restored to its former excellence without delay.
At Woking Window and Door Repairs, we offer a wide range of services to address any window or door issues you may have. Our team uses state-of-the-art equipment and high-quality replacement parts to ensure precise and thorough repairs. Whether it's misalignment, draughts, rigid locks, or stiff handles on your uPVC doors, our skilled experts are fully capable of handling it all.
At Woking Window and Door Repairs, we offer a top-quality solution for those seeking uPVC door repair. Our quick response time, vast knowledge, and unwavering dedication to quality will undoubtedly leave you pleased with the results.
Composite Door Repairs
For any repairs needed on your composite door, rely on our trusted company. We are dedicated to providing exceptional service in this area.
If your composite door shows signs of wear and tear, don't hesitate to contact Woking Window and Door Repairs. Our team can restore it to its original condition, ensuring that your entrance regains its pristine appearance.
Renowned for their strength and dependability, composite doors may periodically require maintenance to address any damage or color changes. Our expert engineers are fully prepared to handle these issues with ease.
At our workshop, we use only high-grade materials and cutting-edge methods to restore composite doors. Our proficient team is adept at resolving both minor flaws and major panel issues. You can trust us to rejuvenate your door's initial look and deliver an exceptional end result.
At our company, we prioritize the safety and well-being of homeowners. We take thorough measures to address any potential vulnerabilities in your composite door while making repairs. You can trust that our service not only improves its appearance, but also strengthens its durability.
Residents of Woking can rely on our repair services to ensure both a visually appealing and safe outcome. Contact us for the best results!
Patio Door Repairs
At Woking Window and Door Repairs, our skilled engineers are dedicated to prolonging the lifespan of your patio door through exceptional services. They are equipped with the expertise to handle a range of issues, from damaged latches to misaligned hinges.
We understand that a broken patio door can have negative effects on the look, safety, and energy usage of your house. Therefore, we guarantee to promptly handle any issues you may have. Our utilization of premium materials and techniques guarantees precise repairs, restoring your sliding door to its best condition.
At Woking Window and Door Repairs, we are dedicated to providing top-quality service. Our goal is to exceed our clients' expectations in repairing their patio doors. You can trust us to effectively enhance the appearance and functionality of your patio doors – we guarantee a job well done!
French Door Repairs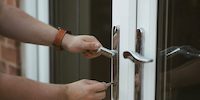 Be assured that Woking Window and Door Repairs boasts a team of proficient specialists dedicated to providing excellent French door repairs to our esteemed clients. Our consistently exceptional services always meet the highest standards.
You can have peace of mind knowing that our team is equipped to handle any French door concern, such as realignment or glass replacement. We always use high-quality materials and tools for every job, showcasing our commitment to excellence.
You can have peace of mind knowing that the experienced engineers at Woking Window and Door Repairs will provide outstanding performance, a satisfying end result, and adherence to all industry regulations. You can confidently rely on them to deliver excellent outcomes!
Bifold Door Repairs
For top-quality bifold door repairs, look no further than 'Woking Window and Door Repairs.' Our highly skilled team boasts a wealth of knowledge and experience in dealing with any problems that may arise with these doors. You can have peace of mind knowing that our years of expertise in this area will result in timely and effective restoration of your doors.
At 'Woking Window and Door Repairs', we take great pride in our ability to efficiently identify and resolve any issues with your bifold door. Rest assured, our commitment to excellence means that all components are thoroughly inspected to ensure prompt and proper operation.
Misted Double Glazing Repairs
Is there any moisture or misting occurring between your window panes? Trust Woking Window and Door Repairs to handle it! Our prompt sealed unit replacements will refresh the look and function of your windows.
Gain valuable insight from our experts on the importance of proper insulation. Our service for replacing sealed window units can aid in maintaining ideal temperatures, reducing energy costs, and eliminating drafty areas that cause heat loss. Take advantage of our specialized expertise immediately!
Our dedication to superior quality is exemplified in the production of our glass sealed units, utilizing top-of-the-line materials. Our highly experienced engineers are proficient in seamless integration, demonstrating our pursuit of perfection. With meticulous attention to detail during installation, we guarantee lasting effectiveness and durability.
Enhancing the sealed units on your windows not only improves energy efficiency, but also enhances the visual appeal of your home. There is a diverse range of styles available for you to choose from, providing you with plenty of choices. Consider selecting crystal clear glass for a clear view or opt for frosted or patterned designs for more privacy. Pick whichever design complements the room most effectively.
Addressing both condensation and misting on your double-glazing windows is crucial. Here at Woking Window and Door Repairs, our expert replacement of sealed units will bring back the clarity, insulation, and effectiveness of your windows.
Request a quote
At Woking Window and Door Repairs, we have implemented a convenient system to streamline the process of requesting repair quotes. We are certain that our clients will appreciate the straightforwardness of this system.
Utilize our website or reach out to us directly, and our friendly team will eagerly assist with any inquiries you may have. In addition, we require details regarding the specific service you are requesting, whether it be for repairs or replacements.
Our team of experts utilizes the provided information to generate an accurate estimate, which considers factors such as the damage severity, necessary materials, and any extra services that may be needed.
At Woking Window and Door Repairs, we strive to offer superior service at an affordable price. Our quotes include the total cost, guaranteeing that the agreed-upon amount is the only fee you will incur. Our aim is to provide budget-friendly and satisfactory outcomes for our esteemed clients.
Don't hesitate any further – make the most of our complimentary quote opportunity and allow our skilled team to improve the look of your windows and doors for a budget-friendly cost. Contact us now to begin!
Measuring your windows
Finding the right resolution for repairing or replacing your windows may feel overwhelming, but there is nothing to worry about. The key is to acquaint yourself with the proper approach. To help you get started, here are the essential steps:
When measuring the width of a window frame using a tape measure, it is crucial to gather multiple measurements for accuracy. This is due to the fact that not all windows have perfect symmetry. Take a second look for any inconsistencies to guarantee precision.
When measuring the window frame vertically, make sure to note any variations that may be present.
Accurate depth measurements are essential for properly replacing or repairing a sealed glass unit to ensure a perfect fit.
Discover the possibilities of adjusting the hardware or adding ornamental accents to alter the look and size of your window. Evaluate what is currently in place.
Prior to purchasing or scheduling repairs for new windows, it is imperative to gather precise measurements. Doing so will ensure that the chosen windows are a perfect fit and complement your home.
To contact Woking Window and Door Repairs, follow these steps to obtain their contact details. Their team of experts will assist you by utilizing your measurements to find the ideal solution for your home's layout and requirements.
Is it a requirement to employ a surveyor?
One issue often raised when it comes to maintaining windows and doors is the need for a surveyor. Ultimately, the decision will depend on the particular problem at hand and an individual's own ability to assess it.
Learning essential DIY techniques such as securing a handle or fixing a damaged window can empower you to tackle projects on your own. However, for more complex problems like structural issues or significant wood decay, it is advisable to enlist the expertise of a skilled specialist.
In regards to evaluating the requirements of your windows and doors, a surveyor's knowledge can be extremely beneficial. They have the ability to determine if improvements in insulation, safety features, or energy efficiency are needed and offer guidance on whether repair or replacement is the most appropriate solution.
Enlisting the help of a surveyor can yield future benefits. With their specialized knowledge in on-site surveying and offering appropriate remedies, potential problems can be promptly resolved. By taking a proactive stance, you can ensure the durability and security of your windows and doors for an extended duration.
It is important to consider hiring a professional surveyor for window and door repairs in Woking. Their expertise can provide valuable insight on maintaining, safeguarding, and enhancing the appearance and functionality of your residence.
Reviews from satisfied customers
When searching for window repairs in Woking, conducting proper research on customer reviews is vital in making a well-informed choice. Luckily, Woking Window and Door Repairs has built a solid reputation among its contented clientele.
Mrs. Young was thrilled with the efficient and skillful window repair our team completed for her. Likewise, Mr. Alexander was delighted with the speedy fulfillment of his request for a new double glazed unit and commended their expertise and attention to detail in the job.
Our team's exceptional customer service in fixing Mrs. Bolton's's composite door left a lasting impression on her.
At Woking Window and Door Repairs, your home is our top priority and our goal is to surpass your expectations with our services.
Incorporating testimonials is a valuable approach to showcase the high-quality of our services and foster a strong sense of trust with our targeted audience.
Rather than solely trusting our own opinion, why not seek out the feedback of others who have utilized a window specialist in Woking? Take a look at the customer satisfaction reviews and form your own conclusion.
Contact us
When it comes to your windows and doors in Woking, our trustworthy company, Woking Window and Door Repairs, has got you covered. Our experienced staff is ready to address any concerns with your windows or doors.
Enhance your home's safety and atmosphere by tending to any faulty windows or doors. Contact us now for a complimentary estimate! Our solutions offer unparalleled worth and our commitment to ensuring customer contentment ensures flawless outcomes.
Our skilled team is committed to delivering outstanding support for your window and door glazing needs. Our range of services covers replacements, sealed unit installations, repairs for double glazed windows, and composite door renewals, all performed promptly and expertly.
With a wealth of knowledge and skill in the industry, our team is committed to returning your windows and doors to their pristine state, regardless of the task's magnitude. We pride ourselves on delivering exceptional service with pinpoint precision, thanks to our years of experience in this field.
When it comes to window repair and maintenance, Woking Window and Door Repairs is your go-to expert. Whether you contact us through our form or by phone, we will guarantee that your windows are well-maintained and fully functional. You can trust in the exceptional quality of our services.
At Woking Window and Door Repairs, our dedicated team is committed to ensuring your complete satisfaction. You can trust that we maintain the highest level of service for all of our window repair options. Don't bother looking anywhere else!
In and Around Woking
Woking, a bustling town situated in the county of Surrey, exudes an air of sophistication and charm that sets it apart from its counterparts. With its rich history dating back to the Saxon era, Woking seamlessly merges tradition with modernity, offering residents and visitors alike an enchanting blend of old-world allure and contemporary vibrancy.
The town's picturesque landscape is adorned with lush green spaces such as the stunning Woking Park and tranquil Basingstoke Canal; inviting havens where one can escape the hustle and bustle of everyday life. Boasting excellent transport links including direct trains to London Waterloo in under half an hour,
Woking attracts professionals seeking convenience without compromising on quality of life. Additionally, this thriving hub plays host to a diverse range of cultural events throughout the year, captivating audiences with world-class performances at venues like The New Victoria Theatre or drawing art enthusiasts to exhibitions at The Lightbox museum and gallery.
As you wander through its streets lined with boutique shops, trendy eateries, and quaint cafes that serve delectable treats for every palate, there is no denying that Woking has firmly established itself as a dynamic destination where heritage meets innovation harmoniously.
We cover the GU21, GU22, GU23 and GU24 postcodes and also provide boarding up services for those who have the misfortune of having their property damaged by the weather, burglary or have had their home vandalised.
To view our full range of services, click on the links opposite. If you wish to speak to us you can either call on 01483 351004 or fill out the enquiry form opposite
Woking Window and Door Repairs
Boundary Business Centre
Boundary Way
Woking
GU21 5DH
TEL: 01483 351004
Opening Hours
Mon 08:00 – 18:00
Tuesday 08:00 – 18:00
Wednesday 08:00 – 18:00
Thursday 08:00 – 18:00
Friday 08:00 – 18:00
Saturday 09:00 – 15:00
Sunday – Closed